Soles are your first point of contact with the ground and the bottom of the river. If you get the right ones, they'll be your only point of contact with the ground as well. There are quite a few different situations you may find yourself in while fishing round central Oregon, and you may not inherently know which soles suit which wading conditions. Read on for a summary of the common soles for our area and what they are best suited for.
Rubber
The cheapest and most common sole, rubber soles are something most people already have. They have the least traction out of any sole, but they will typically also last the longest. Places like the Fall River and Metolius you can get away with having rubber soles, since those rivers are very spring fed and don't have a lot of slippery algae on the substrate. If you're fishing out of a boat or raft, rubber soles are the least damaging to the bottom as well. Most of the Korkers boots at the shop come with rubber and felt soles so you're set for most situations.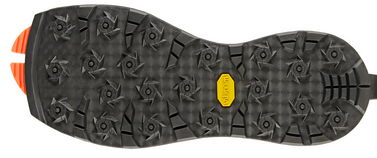 Rubber With Studs
Rubber soles with studs just afford you a bit more traction in situations where felt isn't logical. Snow on the ground will adhere to felt, so rubber is the better choice in that situation. Some tourist destinations have also banned felt since it's a vector for invasive species, such as Yellowstone National Park and Alaska, so your rubber studded soles will provide more traction and also not break the law. The Korkers studded Vibram rubber soles we carry are the best traction you can get with rubber as well, so they're a good all around choice.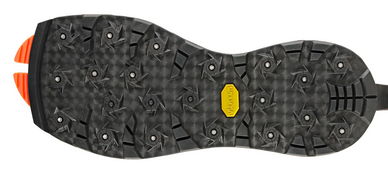 Felt

Felt soles provide more traction than rubber soles, but as previously mentioned, some places that are worried about the spread of invasive species due to tourism have banned felt. Around Bend, the Crooked, Deschutes, and a little bit the Metolius are the places where felt can be a better choice than rubber. Felt without studs is also helpful where you need a bit more traction but the substrate has a lot of big smooth rocks that may feel awkward to walk on with studded soles.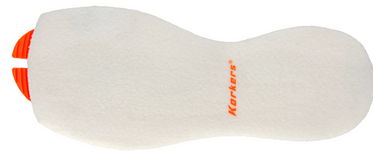 Felt With Studs
Felt with studs is typically the most traction you can get, which is ideal for the lower D and the Crooked, places with a lot of algal growth. Remember that with any type of felt sole, snow will stick to and build up on felt so avoid it when snow is in the forecast or still on the ground.