Tying season is here! To celebrate the arrival, we've brought in some new materials that we're super excited to use. Over the next few weeks we'll be sharing our favorites as well as what we're tying with them, so stay tuned!
We've expanded our selection of tungsten beads, slotted tungsten beads, hot beads, dazzle beads, daz-l eyes, sculpin helmets, and coneheads to new heights this winter. With dozens of new colors, styles, and sizes, we now have almost 300 types of weighted heads and eyes for your fly tying needs. Many of these products are new for this year, and there are plenty of new opportunities to fill your fly box with unique patterns the fish have never seen before. We've had a lot of fun experimenting with different hot spots and bead-body color combinations at the shop.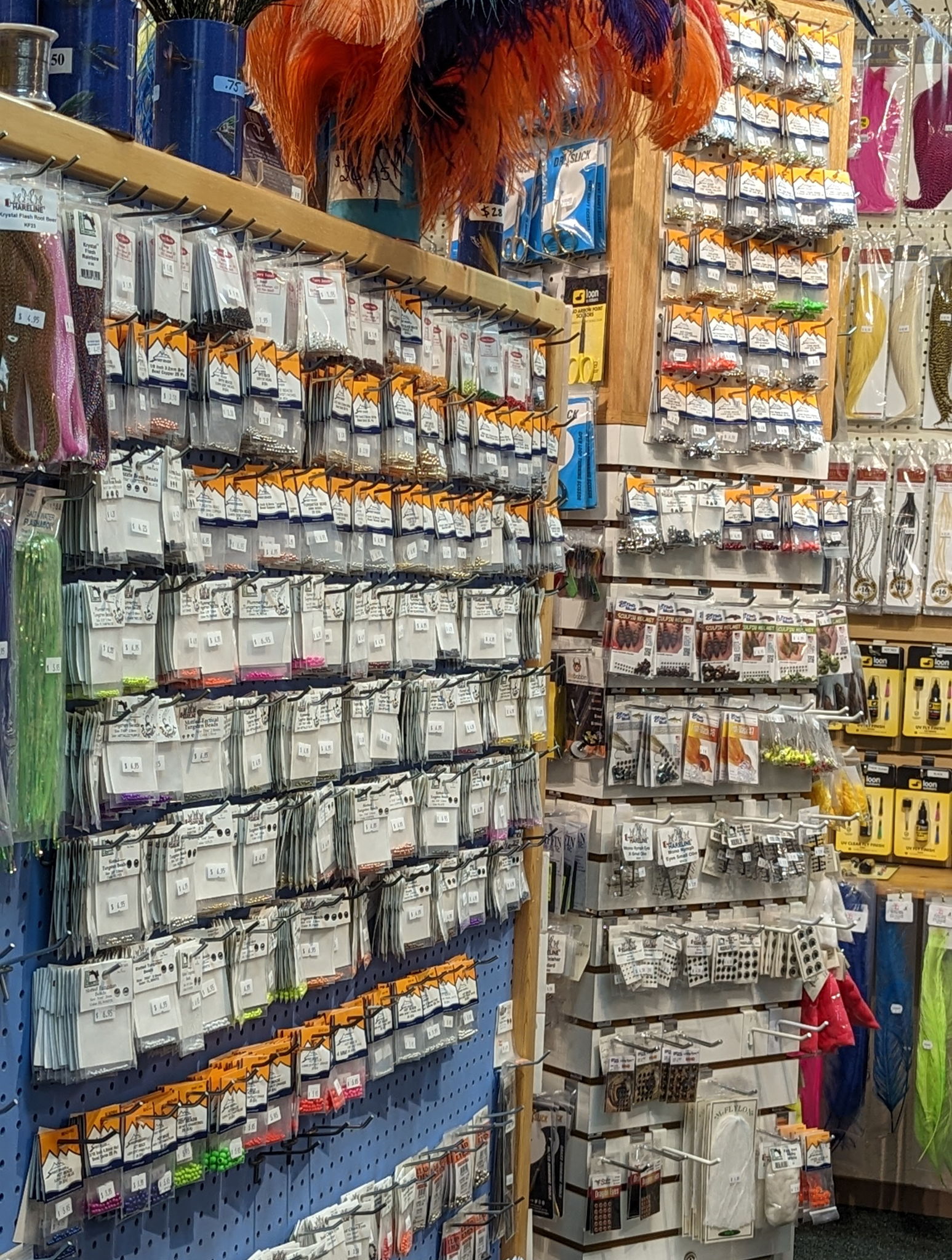 Another reason we're excited about these products is that they come just in time for winter fishing. Streamers and nymphs are begining to take precedent in these colder months, and our new head and eye materials will be incorporated into some great patterns.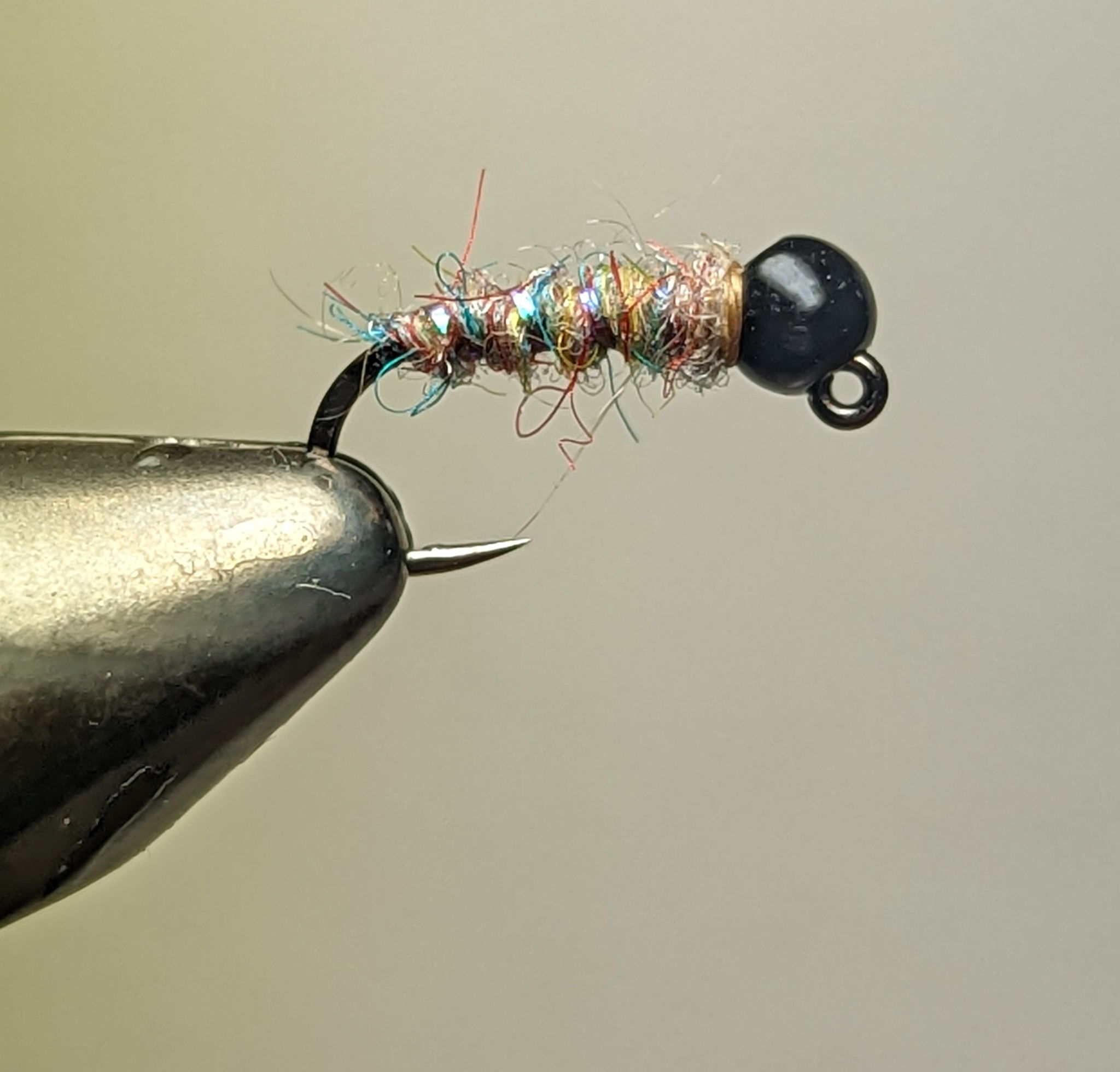 Using brand new materials is one of the most exciting parts of fly tying. It gives us the chance to be creative, see the newest advancements in the industry, and possibly even get a little bit of an edge over other anglers. As we turn more to our nymphing games in these colder months, trying a few different colors of bead heads will help you break away from the monotony of winter fishing- and maybe find a new favorite pattern for the future.