Oregon has an incredible amount of diversity in what fish you can target, and trout are at the top of that list for me. From sea-run cutthroat on the coast to Lahontan cutthroat in the great basin, I have been privileged to live in a state with more good trout water than you can fish in a lifetime. I have not fished outside of Oregon much, but this summer I had a great opportunity to branch out when one of my friends, Kyle, invited me on a week-long trip to fish Yellowstone National Park with him and his wife Tori. A big draw was the native Yellowstone cutthroat, a subspecies I had never caught before. We had a rough sketch of what we wanted to do from talking before leaving, which then coalesced over the 14 hours in the car between my Kyle's house in Vancouver (WA) and Big Sky, Montana. The plan was to drive through Spokane and make our way to Big Sky, then use Big Sky as a base camp to fish the park and the surrounding areas for the next 5 days. We even managed to bookend the trip with a few westslope cutthroat streams in Idaho.
Upper Yellowstone river
We fished the Yellowstone one day, and had good fishing on golden stones with a few other fish coming on green drake spinners. Most fish were in the 16-20" range, with a few smaller and a few bigger. Lots of fish actively feeding on dries and lots of different bugs, but golden stones and drakes worked all day. We also attempted to fish the lake but were unsuccessful there. The shoreline was full of cool trout structure like bays and submerged logs and rocks, and if I went back I would definitely spend more time there.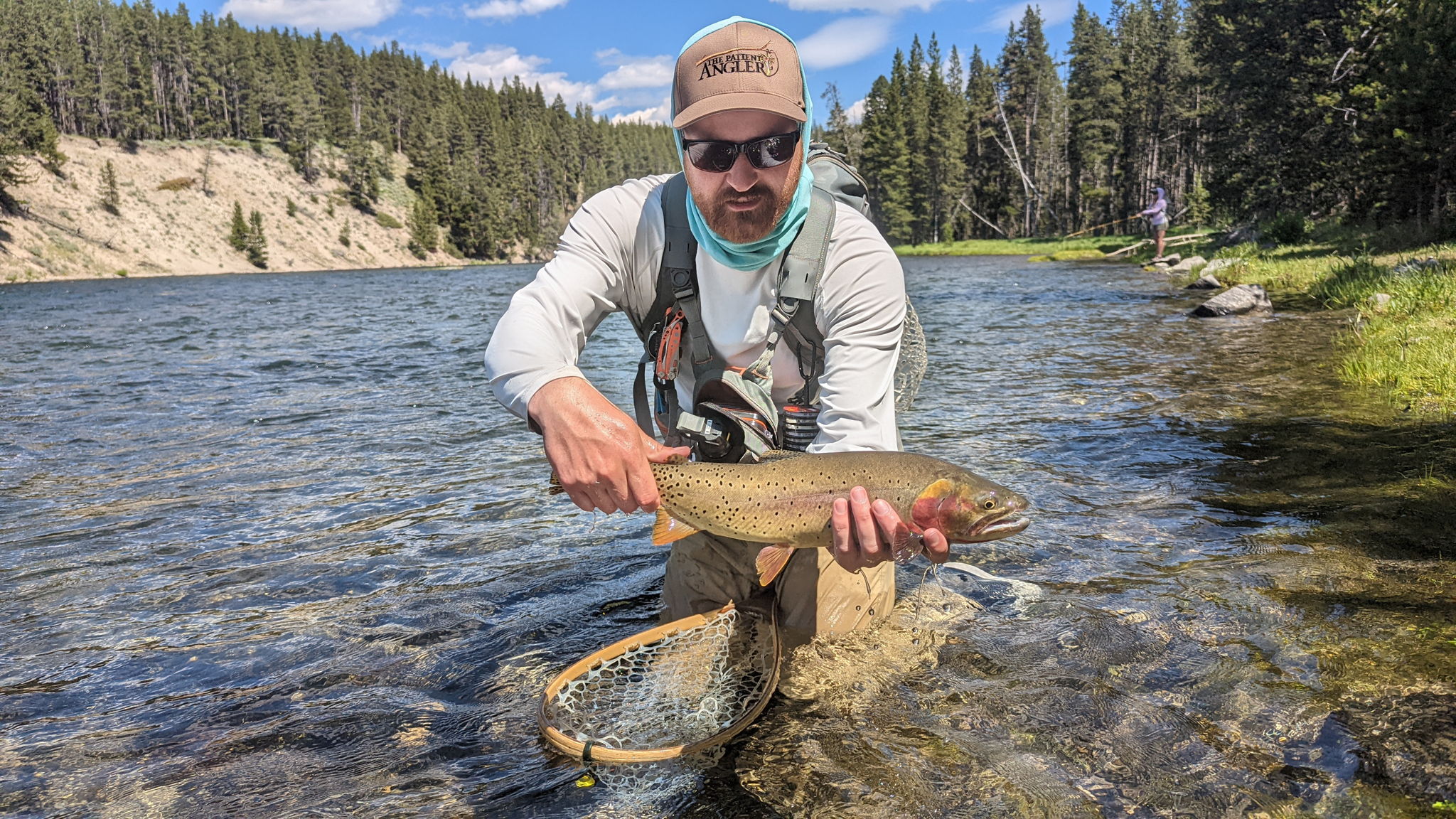 Yellowstone river near Livingston/tributary
I fished this section while my friends were on a guided trip, and did ok on the mainstem and really well on a tributary. I caught a brown, some whitefish and rainbows, and a Yellowstone cutt but all on nymphs. The river seemed very silty and there was a lot of sediment on the bottom which I think affected the macroinvetrebrate population substantially. In the tributary I fished hoppers and didn't see too many bugs. There were a lot of resplendent cutts throughout. The stream was small and easy to wade making it a perfect end to the day.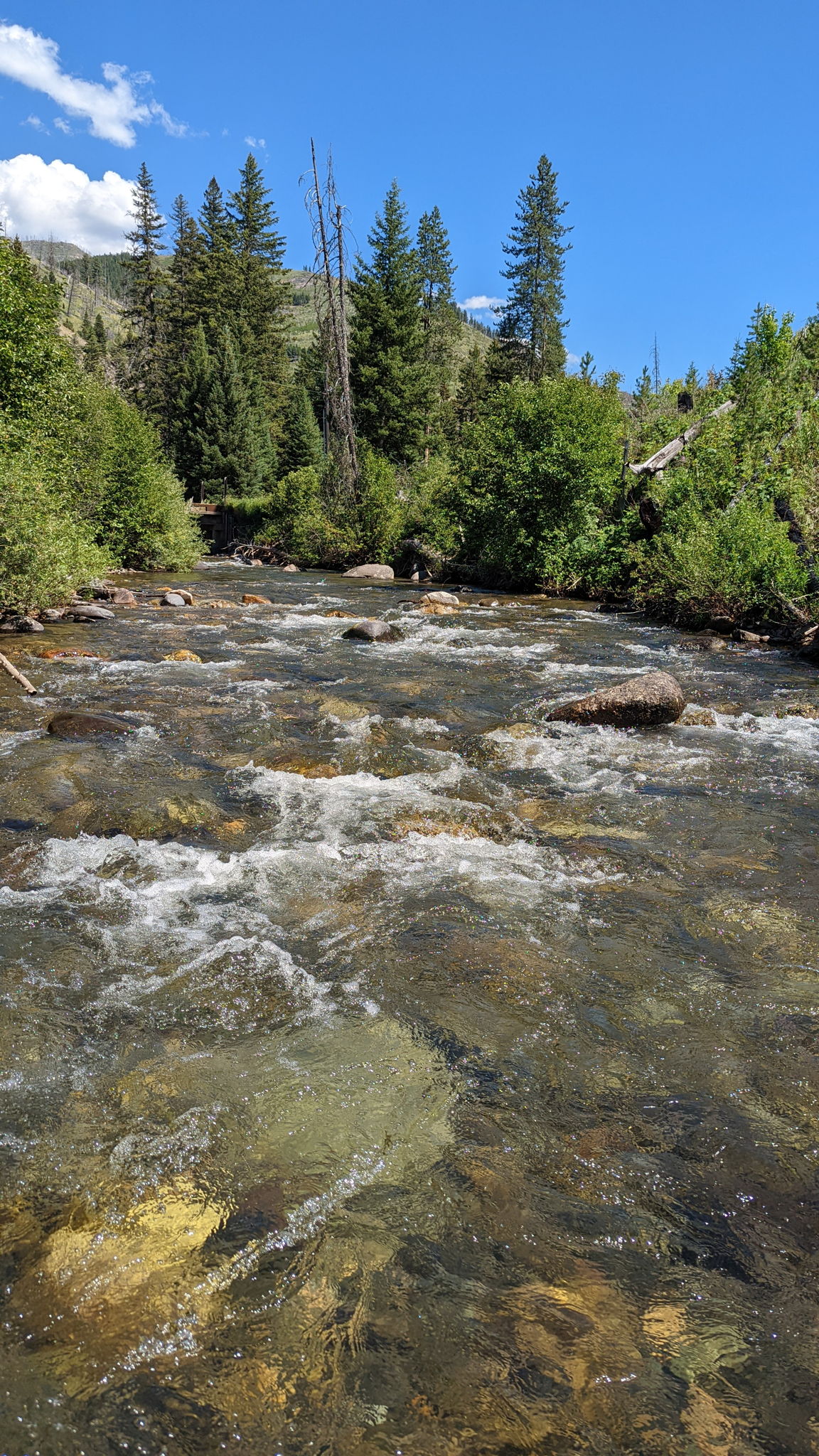 Lamar river
We fished the Lamar two days, and the week we arrived was the first week since the spring floods that the Lamar valley was open to foot traffic. The pressure was extremely light, as we saw no one the first day and two people the second day. This was my favorite river on the trip. Abundant wildlife viewing and dry fly eating trout. There wasn't much of a hatch to speak of save for one afternoon with caddis coming off, but I saw a few golden stones, a few hoppers, and a few miscellaneous mayflies. I mostly caught fish on big terrestrial patterns. I did catch one rainbow that I was happy to do my lawful duty and dispatch of. The second day we caught more fish than the first day, but both days we caught a lot of fish. Really fun water to fish too, with all sorts of different runs, cutbanks, riffles, and braided channels to fish.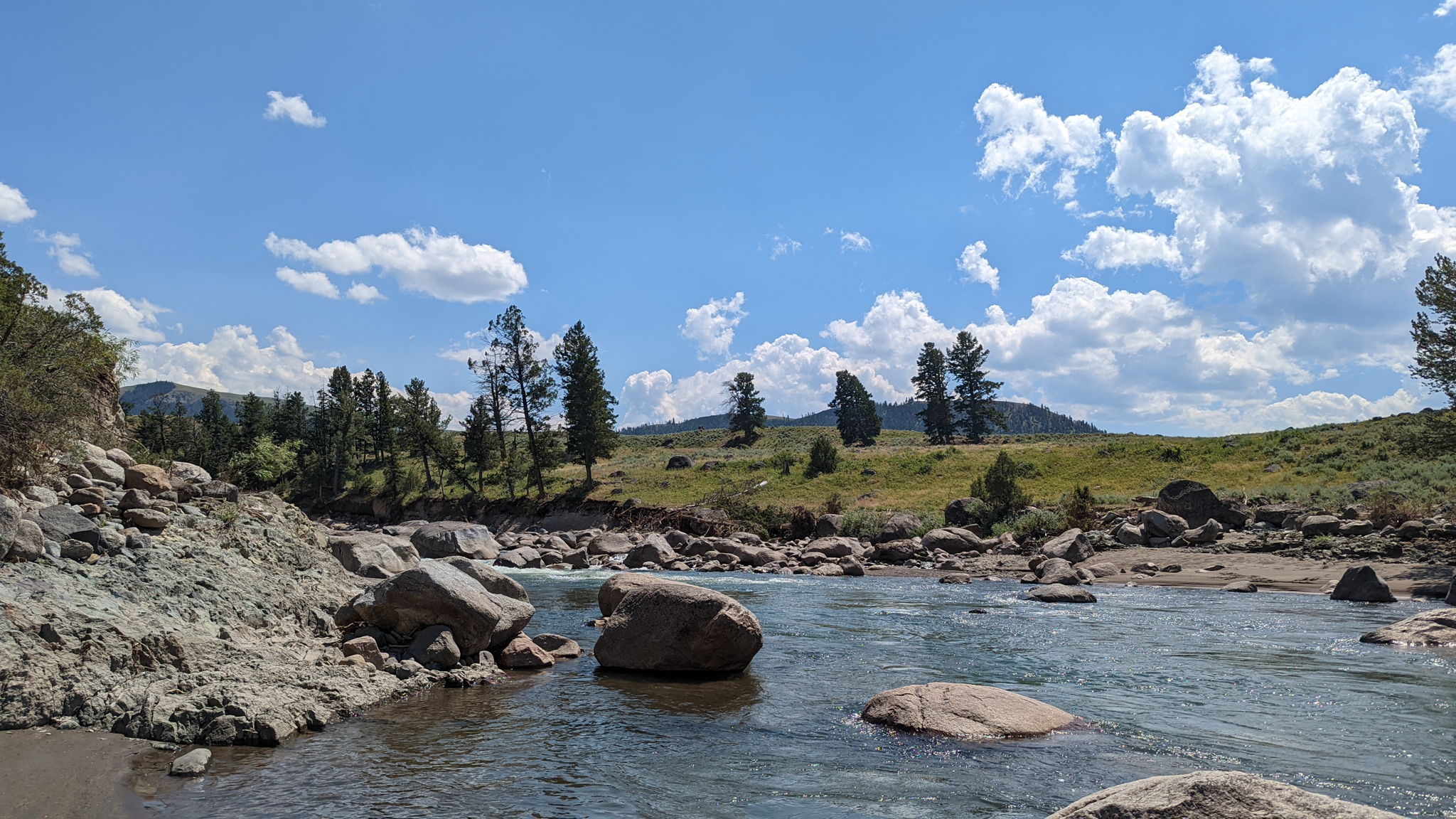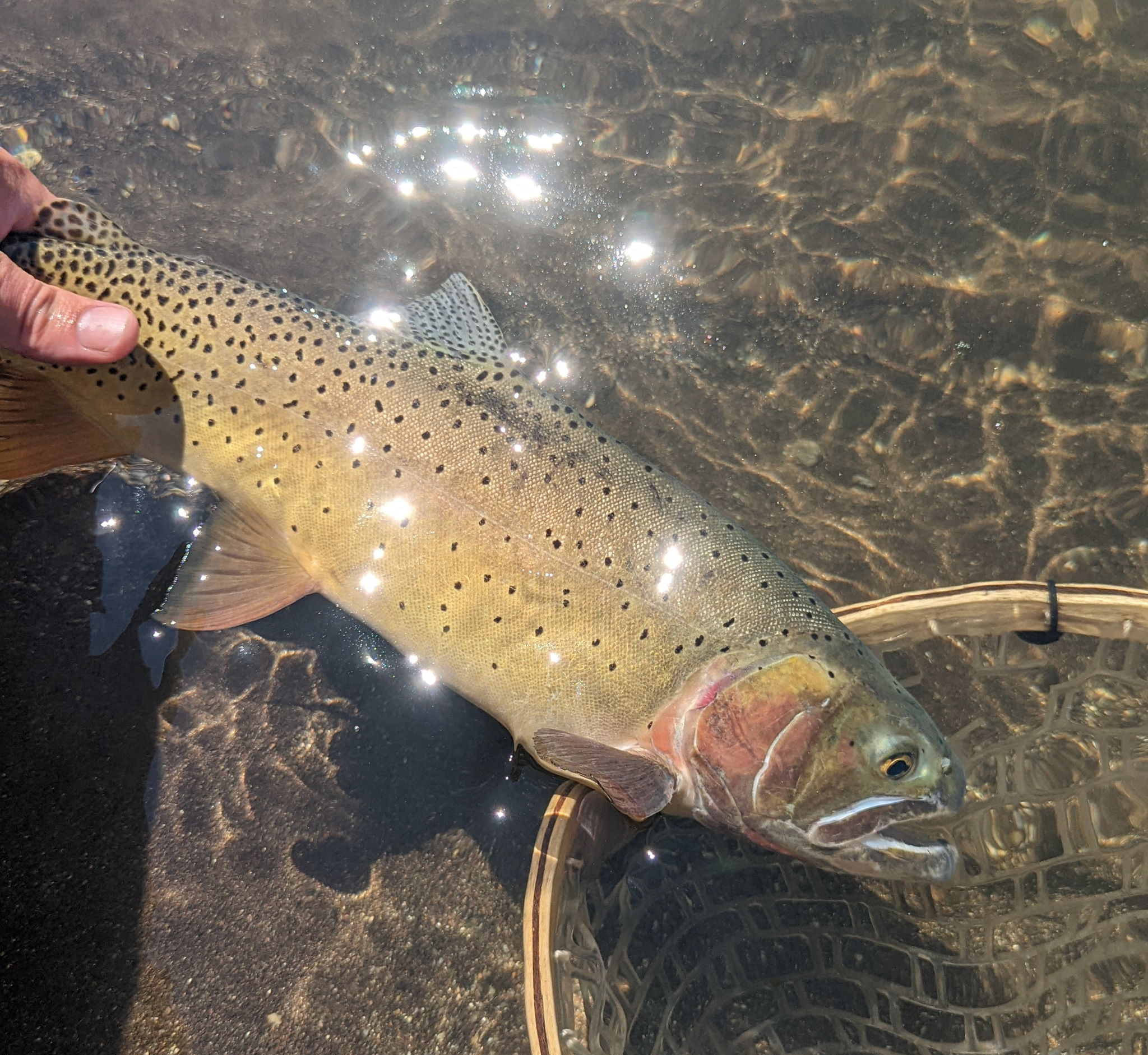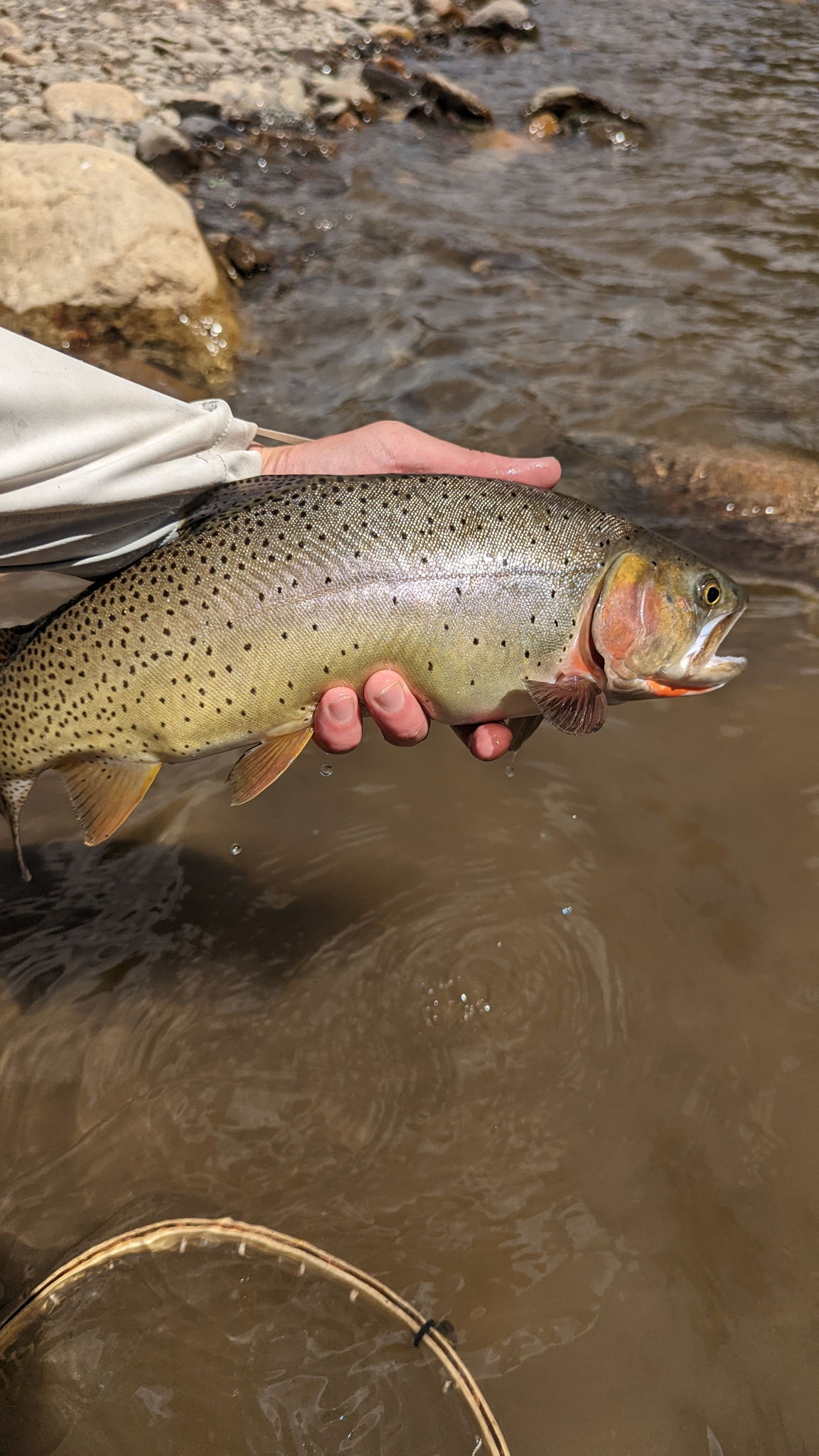 Gibbon river
We stopped here on the roundabout way back from the Lamar one day, and had a pleasant evening fishing for small brook trout. We fished right off the road but didn't see any people. Nothing over 10", but again very scenic and fun water to fish.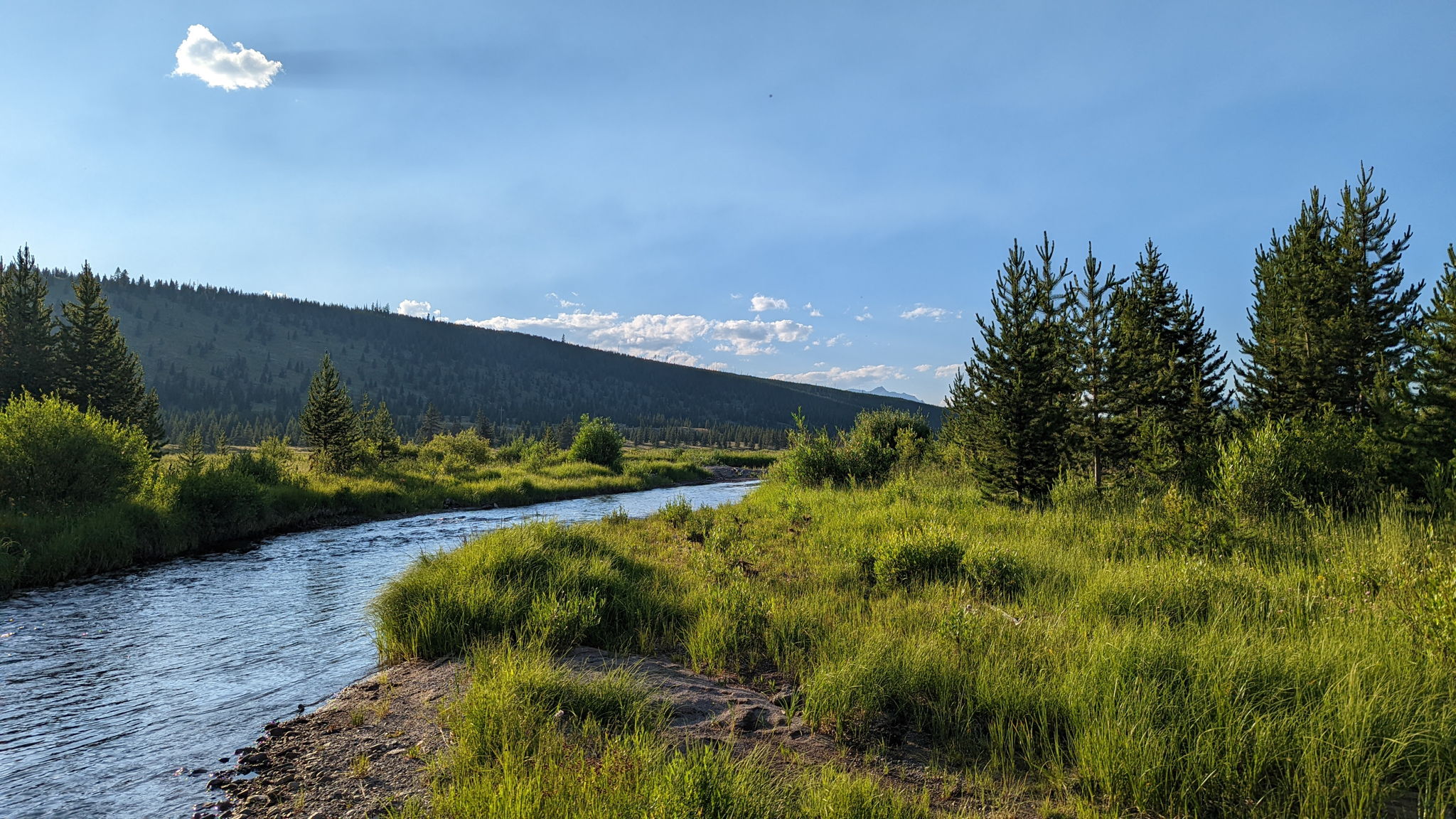 Clark Fork
There were a few Clark Fork tributaries that we hit on the way there. All of them had solid fishing for Westslope cutthroat, and one even was in the midst of a thick green drake hatch when we fished it. Caught mostly small fish, with a few 16"+ sprinkled in. Saw a few bull trout (not legal to target) as well hanging out under a log.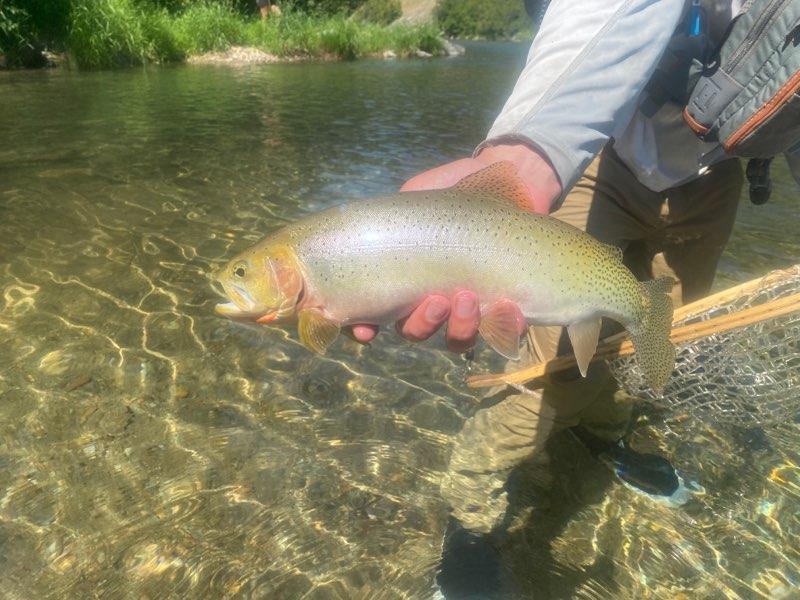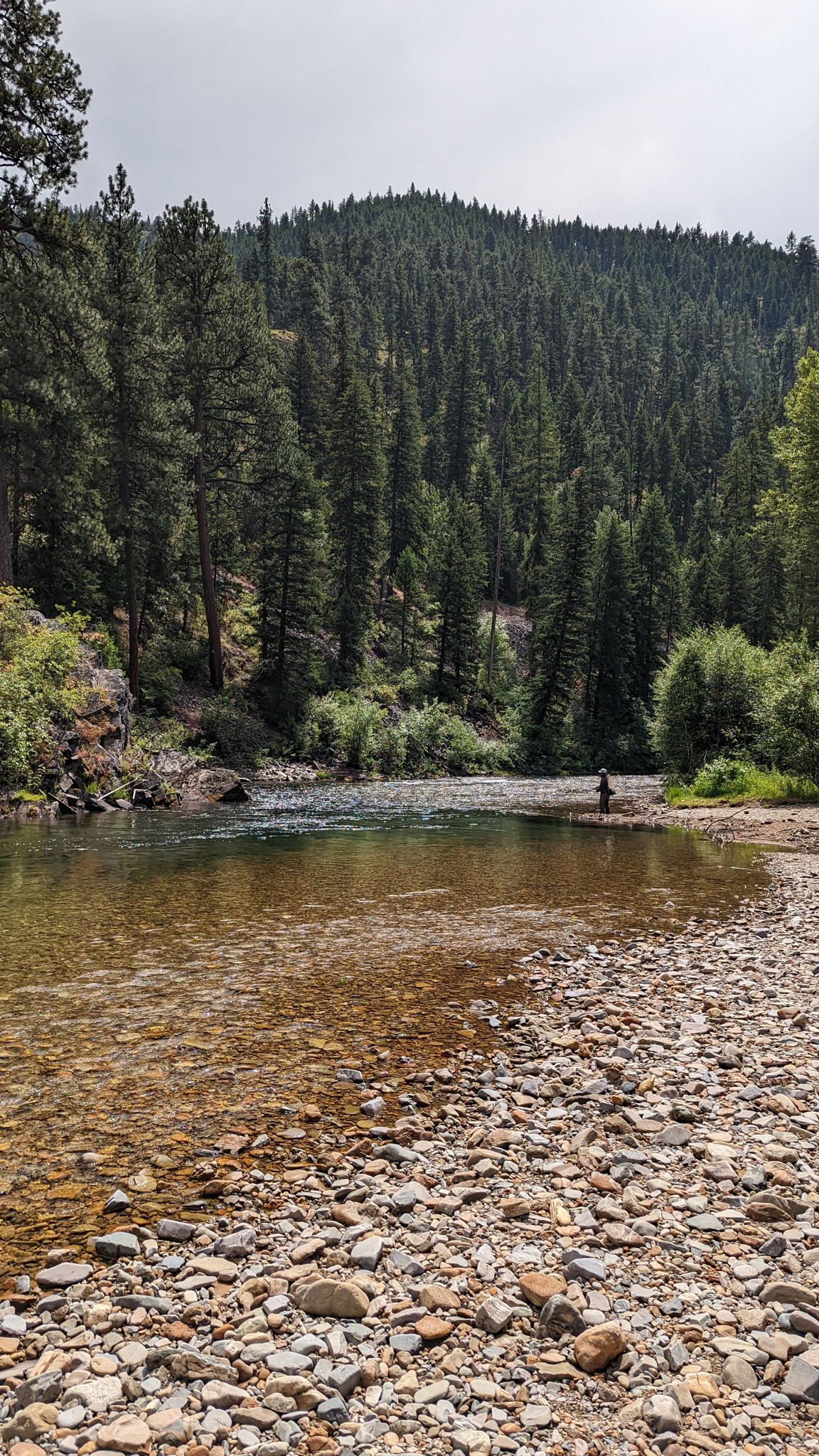 Gallatin/Taylor Fork
We stayed in Big Sky so the Gallatin was right out the door, and it fished okay. Not much hatching except a few salmonflies and some small caddis in the evening. The Taylor Fork also had some salmonflies, but a lot of people as well. I caught a few browns, along with some rainbows and whitefish and cutthroat. About half on salmonfly dries and half euro nymphing.