Anglers around Central Oregon are busy filling their boxes for the coming season, which will be here sooner than you think! Whether you're an experienced tyer on the lookout for new gear or a beginner figuring out the tools of the trade, we've got you covered. Here's a breakdown of our favorite terminal fly tying gear.
Vices
Though the role of a vice is relatively simple, it's important that your vice performs this job flawlessly. Fly patterns can sometimes require difficult techniques, and a vice that won't hold a hook well or is difficult to adjust will only make performing these tasks harder. There's a few directions you can go when picking out a vice, but there are a couple products that stand out for their cost, simplicity, and longevity.
Regal Medallion
The Medallion is an industry go-to, and a favorite for commercial tying. It's incredibly simple to use- if you can pull a lever, you can correctly seat a hook in this vice, no hook size adjustment needed! They also last forever. We've used the same Regal Medallions to tie tens of thousands of flies over several decades!
The standard Medallion vice is also versatile, with the ability to tie on hook sizes from 2/0 down to 20. If you need to tie outside of that range, Regal makes interchangeable jaws for everything from micro-midges to muskie patterns.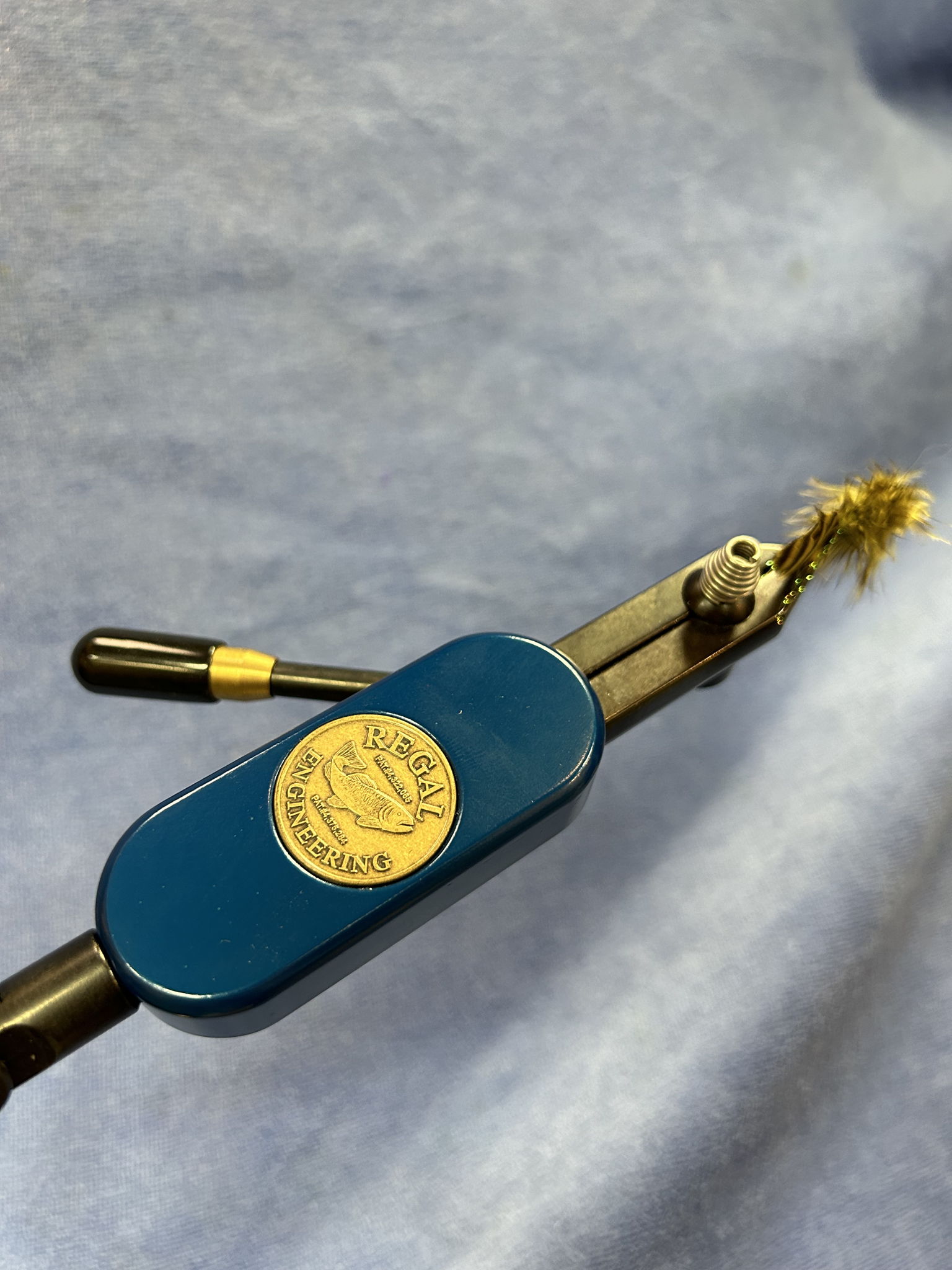 Renzetti Traveler Rotary
Another classic! The Traveler has been around in different iterations for over 30 years, consistently improving and staying a favorite for both experienced and beginner tyers. The newest version features a super strong cam jaw, anodized aluminum constriction, and a bobbin cradle. It also has the option for a multitude of different clamps and accessories.
As the name implies, the Traveler is a rotary vice. This means that the vice head can spin 360 degrees, and that the axis of the hook's spin is in line with the vice. The feature gives you more control and accuracy when applying ribbing or dubbing.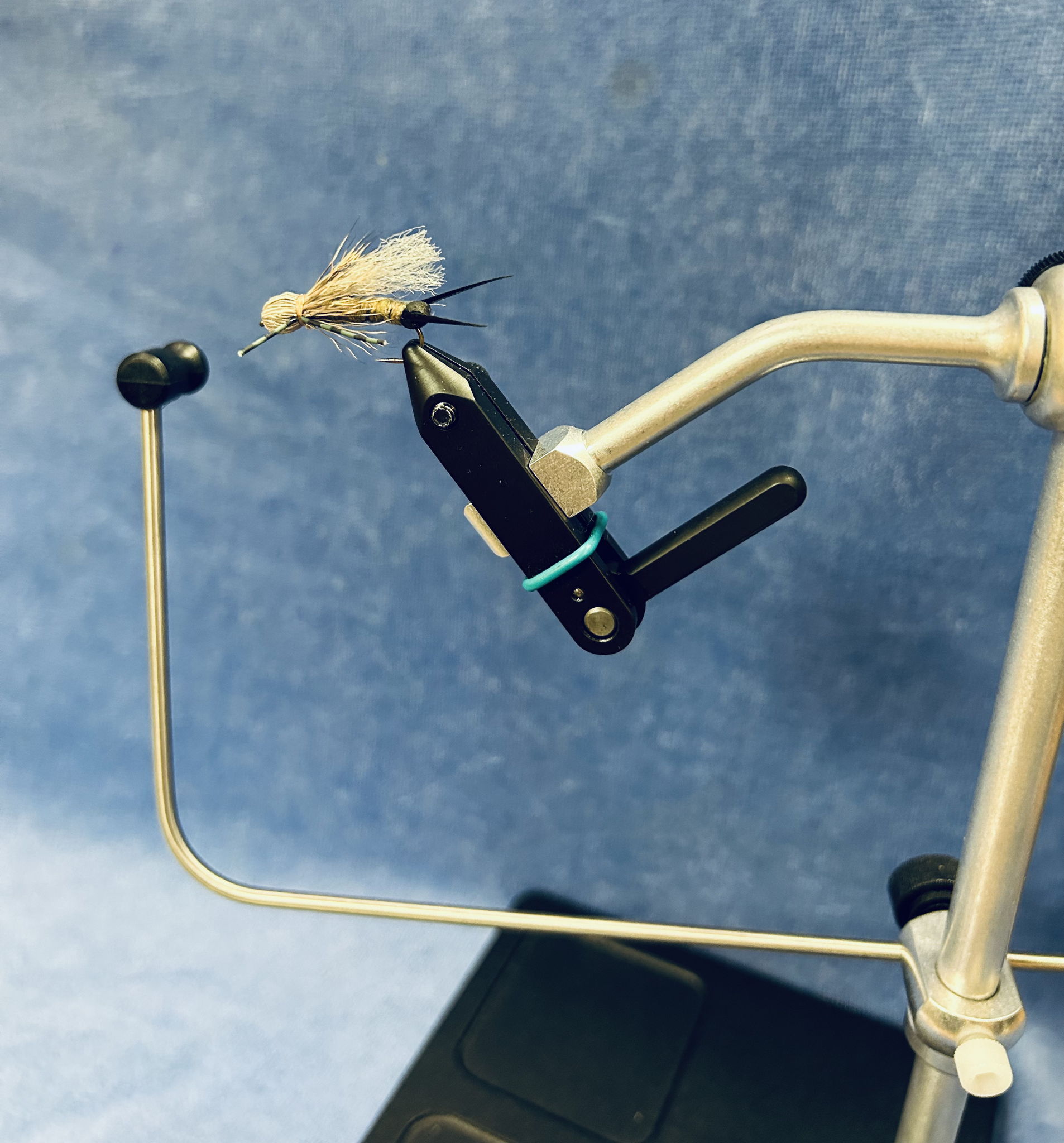 Bobbins
Bobbins are the tool that you'll use to apply thread to your hook. They hold a spool of thread with enough tension to give you control as you make your wraps. Simply put, good bobbins are comfortable, provide tension control, and prevent thread from fraying as it runs through the tube.
The main differences between bobbins have to do with the length of their tubes. Having the right tube for the size fly you're tying will help you maintain better thread control as you work. For most cases a standard length bobbin will do the trick, but a bobbin with a shorter length definitely can come into play when tying smaller flies. Here's a few of our favorite bobbins and accessories at the shop: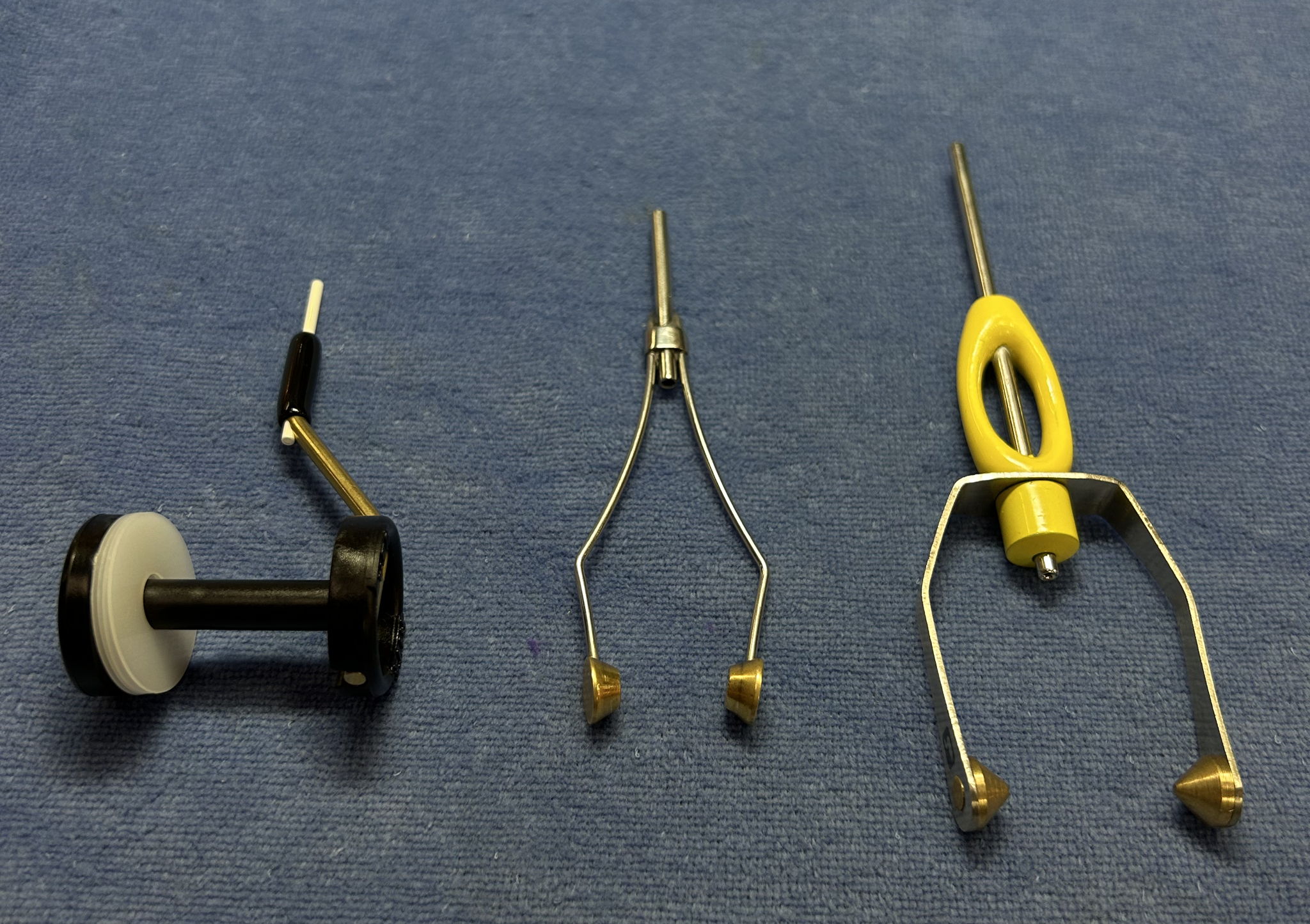 Loon Ergo Bobbin
The ergo bobbin is affordable and a great option for tying a super wide range of fly sizes. It feels comfortable in hand and has a steel spool holder for quick tension adjustment. We use these almost every day to tie flies here at the shop.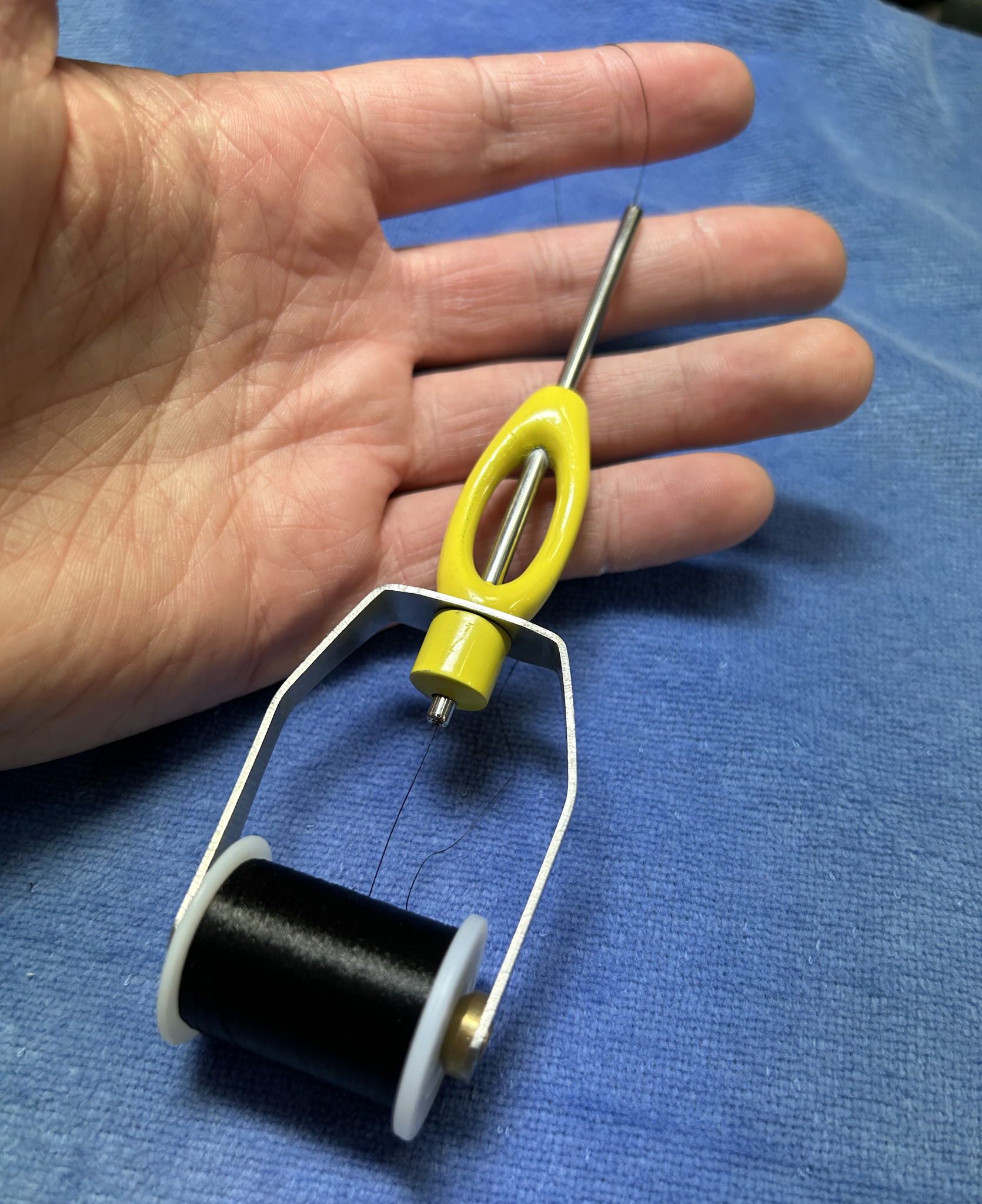 Shorty Ritebobbin
Great for small patterns and uses a disc drag system for excellent thread control. Made in the USA!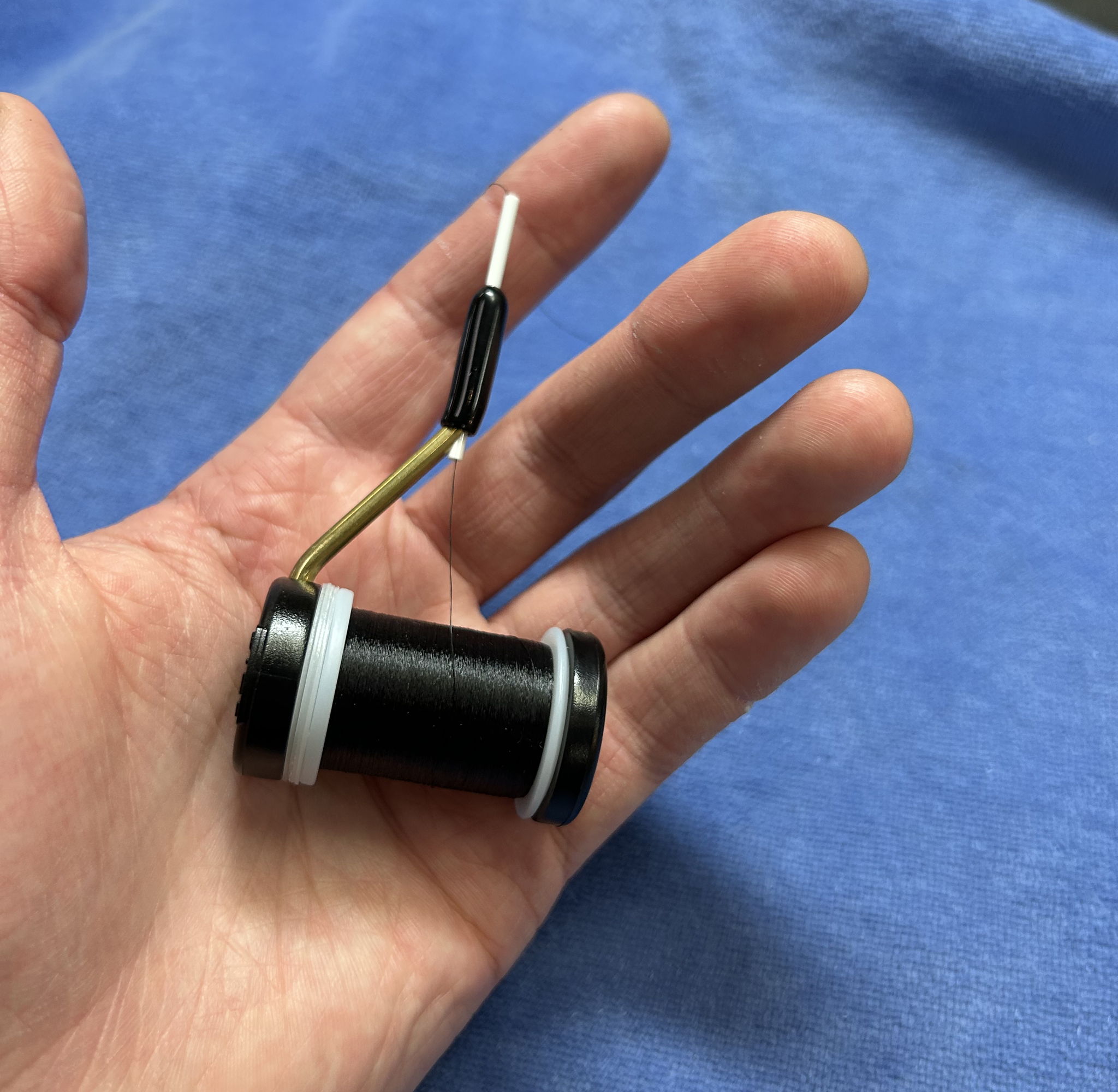 Bobbin Threader
An accessory just for getting the thread through the nose of the bobbin. Simple but very helpful!
Scissors
Different sizes of flies and materials will require different types of scissors. Below we list a few of the most common scissors you'll want as you build different patterns. If you're just starting out, one pair of scissors that cover a wide range of uses will be all you need.All Purpose Scissors- These are the scissors you'll find on our table at the shop. Great for a range of dries, nymphs, and small streamers.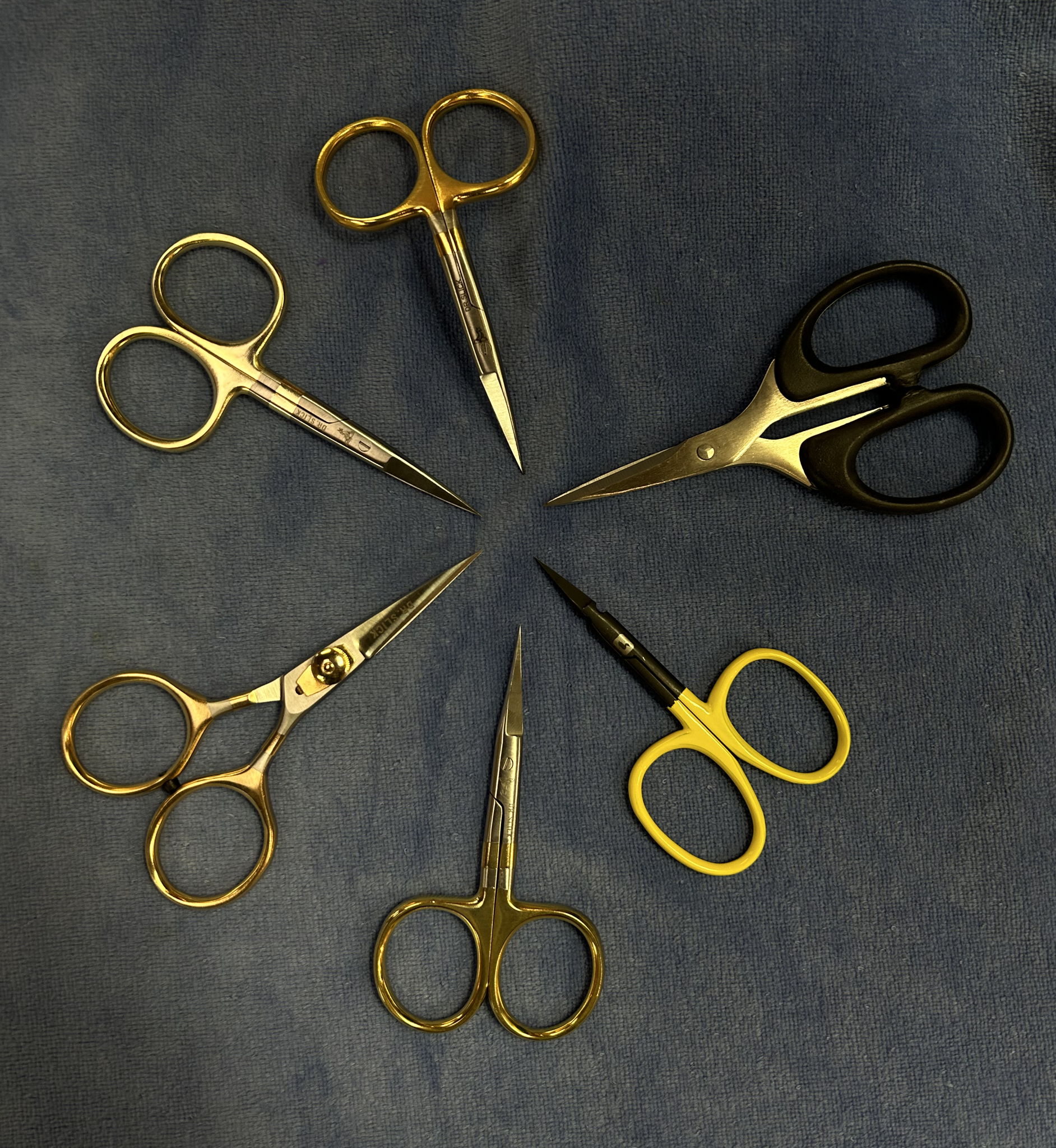 Microtip and Arrow Scissors- Great for precise cuts on little flies.
Shears- Shears have longer blades, and are used for heavier materials like hair on larger flies.
Synthetic Scissors- Heavier duty blades built for cutting stiffer synthetic materials.
Curved Scissors- Great for tough angled cuts, and just for picking them up off the table!
Finishing Touches
Flies are only tied as well as they're finished. There's a couple necessary tools you'll need to make sure that your flies are durable and will last you many fish to come- these are our choices.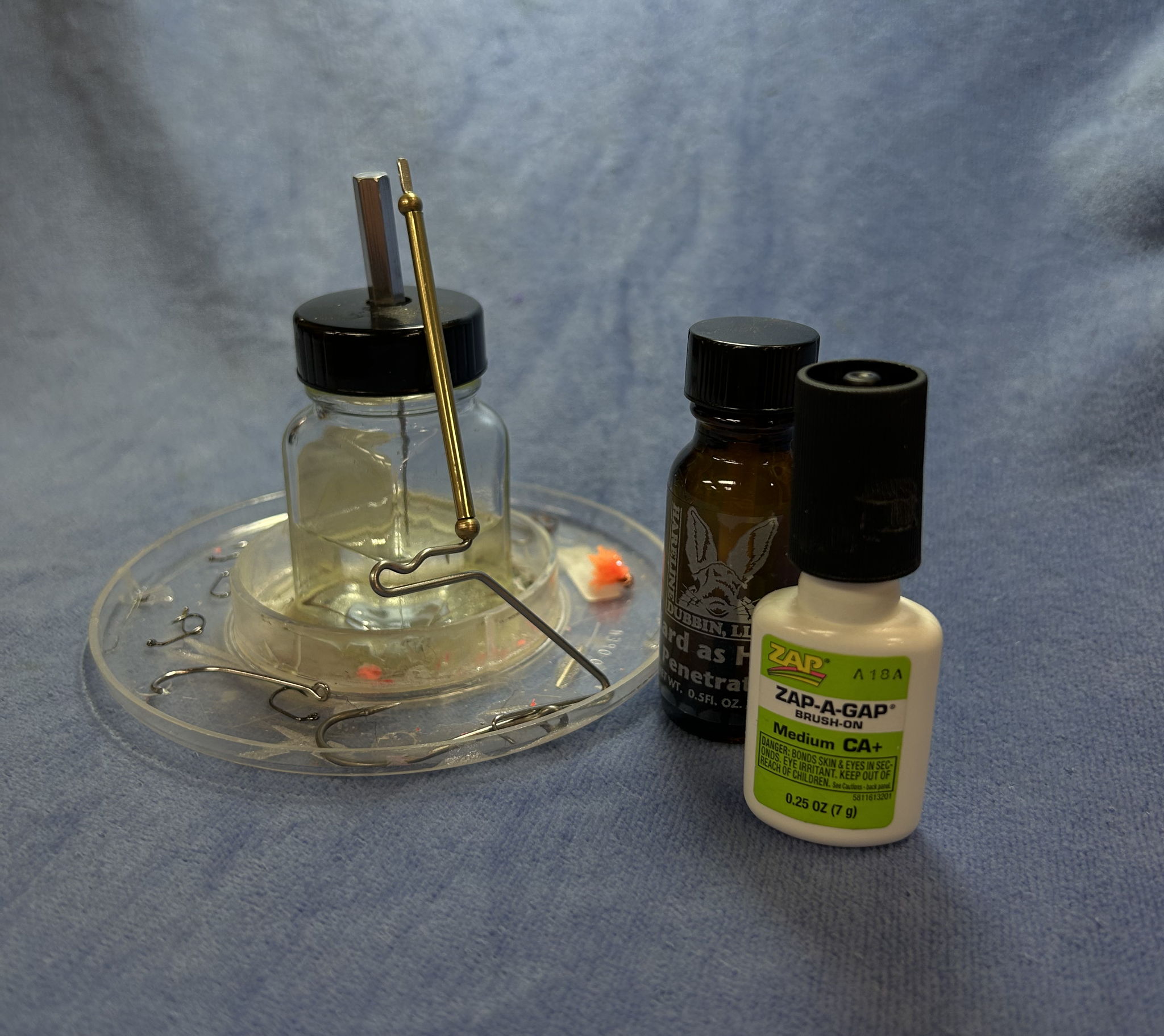 Whip Finishing Tool
A whip finishing tool is another simple but necessary tool in tying. They help us to put the final knots in our thread to ensure that the finished product will stand up to wear and tear. Some tools come and go as you advance in your tying career, but a whip finishing tool will be a constant at your table for eternity. Check out this link for a video demonstrating the whip finishing tool.
Head Cement/Super Glue/Resin
In almost all fly tying scenarios, you'll apply some sort of glue to hold your materials and whip finish knots in place. There's quite a diversity here- thin quick drying head cement, viscous epoxy, UV curing resin, and even just plain super glue all have a place. Not sure what you need for the flies you're tying? Come by the shop and we'll point you in the right direction.
Bodkin and Applicator Bottles
An easy and efficient way to apply all sorts of glue and epoxy.
Other Tools
Like the fishing side of our sport, there's a number of other tools and accessories you'll accumulate over time while tying. You don't necessarily need them all to get started, but they're worth listing so you know that they're there when you need them.
Velcro and Brushes- Made for brushing back dubbing materials.
Hair Stacker- Useful for aligning hair before tying it into your fly.
Dubbing Spinner- Wraps dubbing into a thread loop for making bodies.
Hackle Pliers- Used to hold thin or short materials for better control when wrapping.