Happy New Year! We hope you're making plenty of time to get out on the water in 2023. And with all of the great angling opportunities year round in Central Oregon, it's never too early to get started on your resolutions. While it's true that many of our waters are closed for the next few months, there's still plenty of spots with great fishing and hatches worth checking out this winter.
Deschutes River
As of January first, there are two sections of the Deschutes open for trout fishing- Benham Falls to Lake Billy Chinook (Middle Deschutes), or from the Northern boundary of the Warm Springs Reservation to the I-84 Bridge on the Lower Deschutes.
Lower Deschutes
The Lower Deschutes fishes great in the winter too! The thousands of fish per mile stay active eating subsurface and keying in on the occasional BWO and midge hatch. Whitefish and suckers will continue spawning, adding eggs to the menu as well.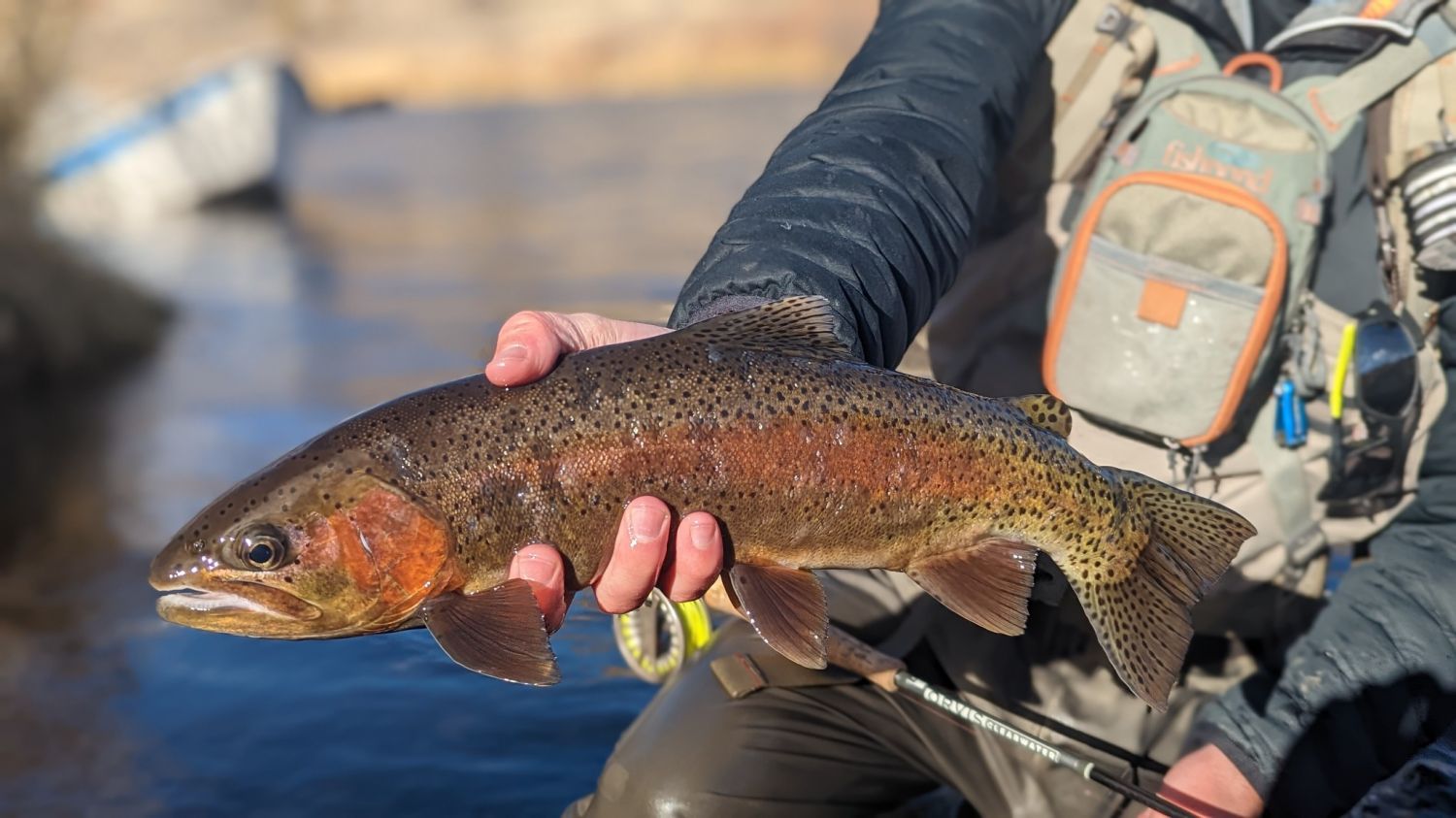 Middle Deschutes
More snowmelt and less dam control means this section will run a little colder than the lower river. However, stretches of warm water temperatures can make some great fishing! The middle Deschutes is a great winter bet for those of us looking to make a quick outing with limited daylight. Nymph sections of riffles around town for small to medium sized redband, or try your luck with heavy indicator rigs and streamers for the big brown trout that stay active this time of year. Keep an eye out for a quick baetis hatch in the afternoons as well!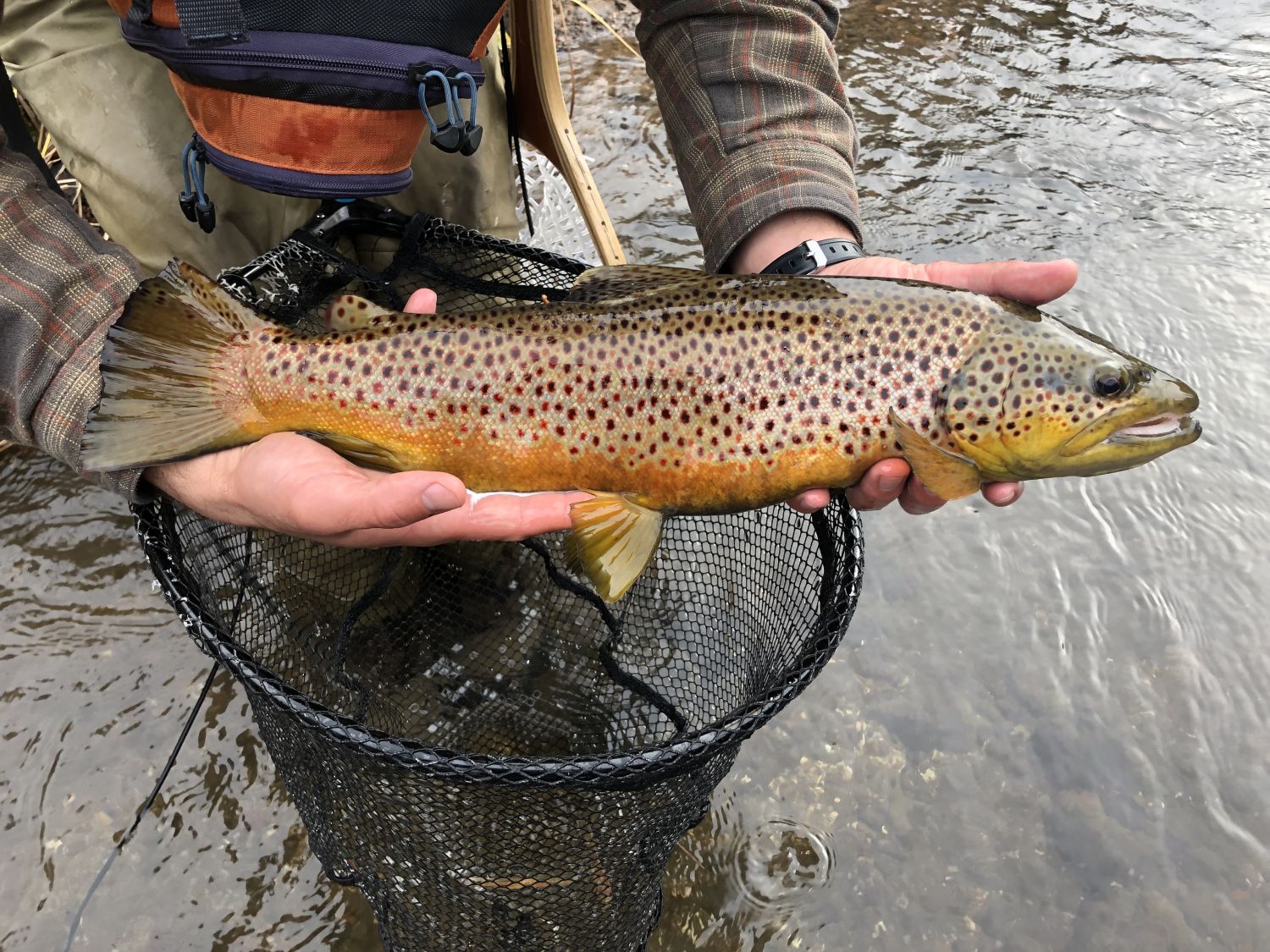 Metolius River
The Metolius is a great winter river, both for its consistent fishing and beautiful snowy scenery. It has comparatively great hatches this time of year, with good sized BWOs and even a few caddis making an appearance in the afternoons. When surface action isn't producing, nymphing through the deeper pools and runs of this river can be a great way to find lazy fish. Bull trout fishing remains good, with heavy nymphs and slowly worked streamers making it happen. Warmer, overcast days are our favorite conditions to be out there for stealth and bug activity.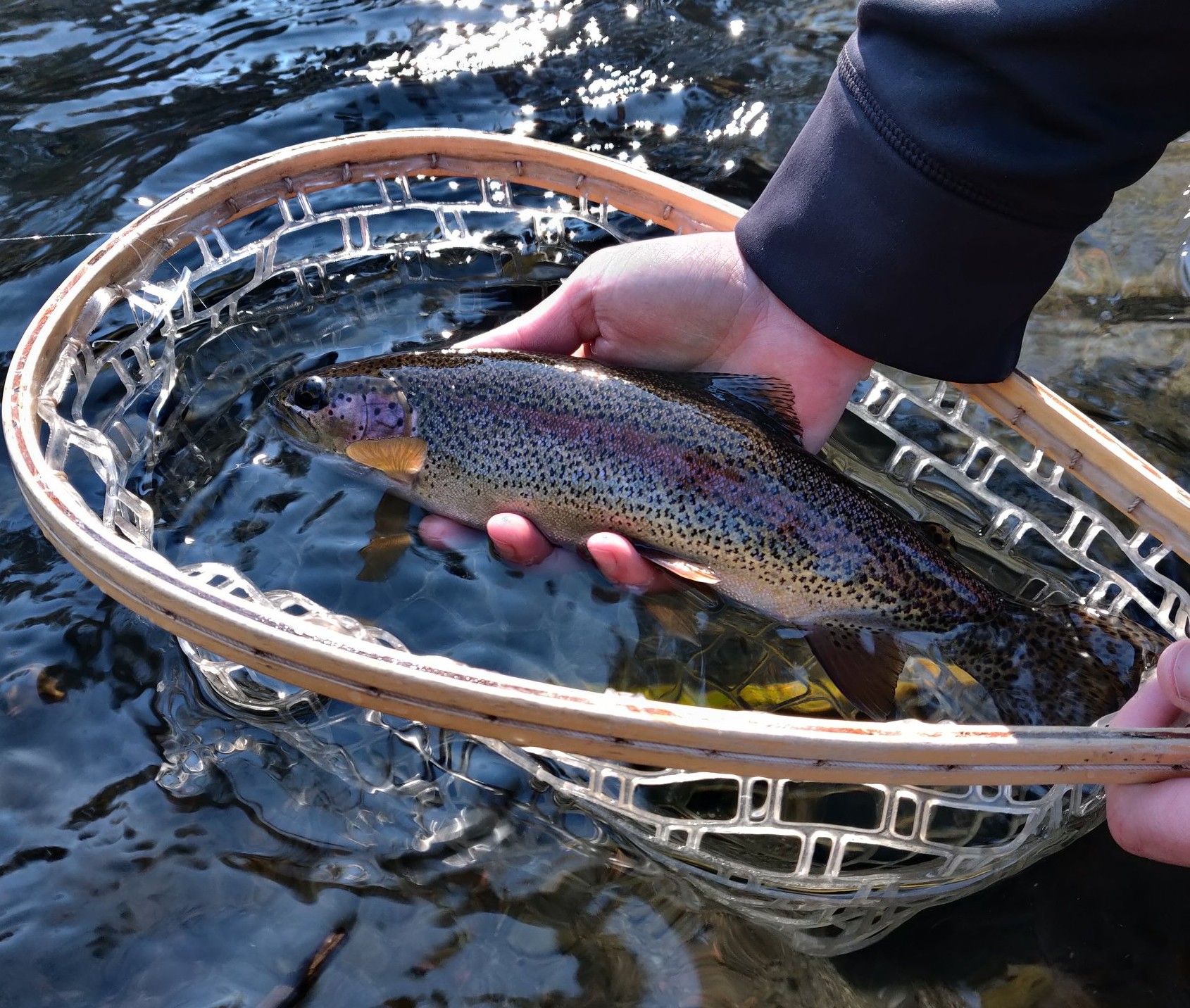 Crooked River
With flows back up and water temperatures down after a near catastrophe last summer, the Crooked has been solid for the last couple months. Fishing will be best within the first few miles behind Bowman dam, with nymphing small BWO and egg patterns being the best bet. Fish may also rise throughout the day to tiny midge hatches, so keep your eyes open and small tippet ready.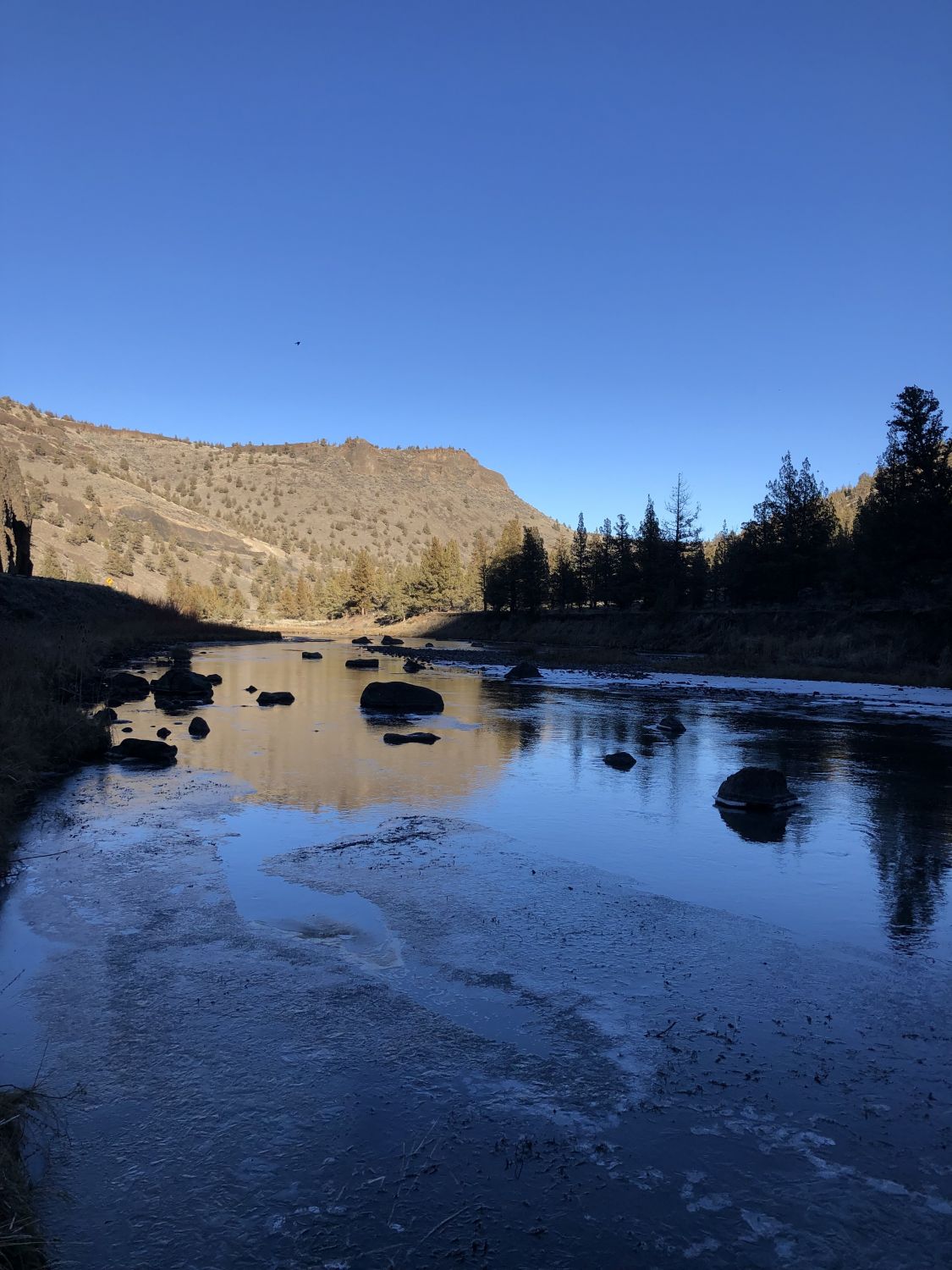 Fall River
Consistent stocking has kept the Fall River fishing well, and it should continue to stay that way. The natural insects in this river are mostly small, and a variety of smaller mayfly, caddis, and stonefly dries and nymphs will match the hatch perfectly. Fortunately, these hatchery fish are also interested in eating some bigger and brighter patterns that have been performing well. Mop flies, eggs, and small-medium sized streamers work exceptionally well on the Fall. Our shop tied mops and eggs have been producing record days for our customers out there! The Fall will also get hatches of small BWOs and stones in the afternoon throughout the winter.
As always, swing by the shop for advice on specific patterns, rigging, time of day, and anything else you can think of! Stay safe and have fun out there this winter.