Central Oregon is known for having plenty of sunny days, being situated in the rain shadow effect east of the Cascades. The sun provides warmth after a cold winter, makes it much easier to see your fly after the partly cloudy variable light conditions of early spring, and gives us more opportunity to be on the water as the days get longer. The sun is also shooting invisible chemical lasers at your skin that can burn you, unfortunately. Sunscreen is great, but when you're fishing a really good hatch and the bite is on, it can be hard to remember to reapply consistently. Or, you might be averse to applying oily smelly sunscreen over and over. Whatever the reason, outerwear for warm weather that protects you from the sun is certainly becoming more and more prevalent in fly fishing. All of the solar outwear we have at the shop is 50 SPF or more. Here are some of the options we carry at the shop that you can mix and match to get the optimal sun protection for you:
Head/Neck Gaiters
These are basically just a thin synthetic material that looks like a long wide sock. They can be worn lots of different ways, and are the easiest way to continually keep the sun off your ears and neck. Saltwater fisheries on the flats where there is no shade especially require constant sun protection.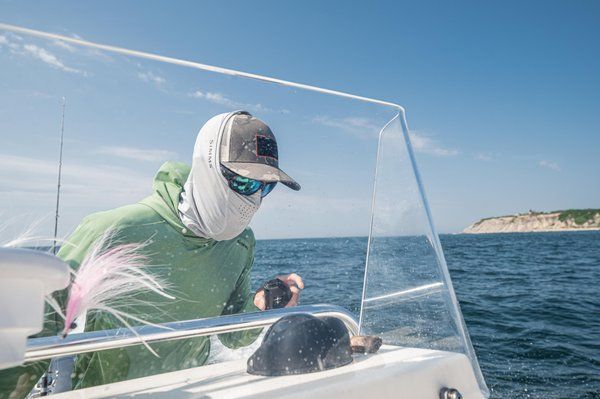 Sun Gloves
Gloves that protect the top of your hand, wrist, and palm from the sun while still allowing for movement and dexterity when stripping line in or casting. Also especially popular for saltwater flats fisheries with little or no shade and light reflecting off the water from all angles.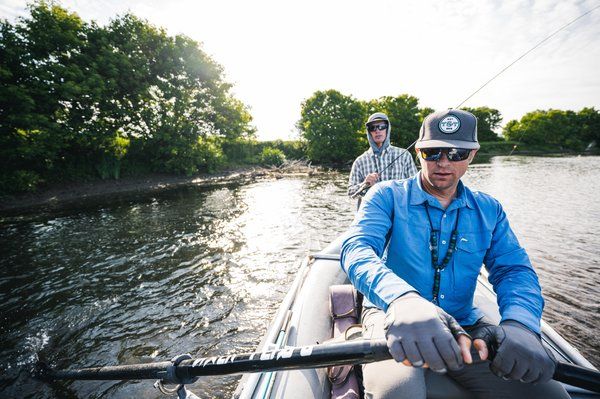 Sun Shirts
These are typically thin synthetic material and long sleeved, to provide protection for your upper body. Some come with hoods that can protect your neck in the absence of a neck gaiter. The sleeves have wrist gaiters that go over your thumb and a middle finger loop on the top of the cuff as well, to make sure your sleeve is covering your wrist/hand area.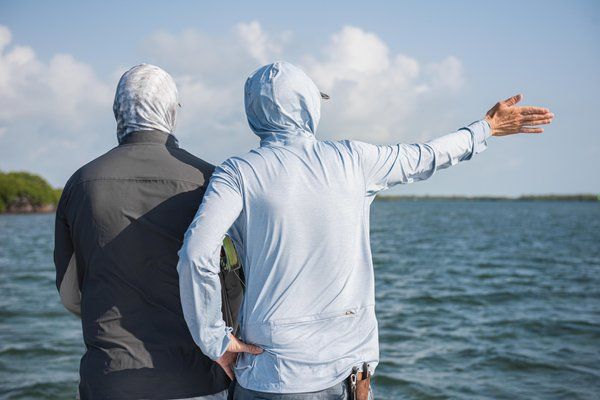 We even have Patient Angler branded sun shirts if you want to show your support on the water!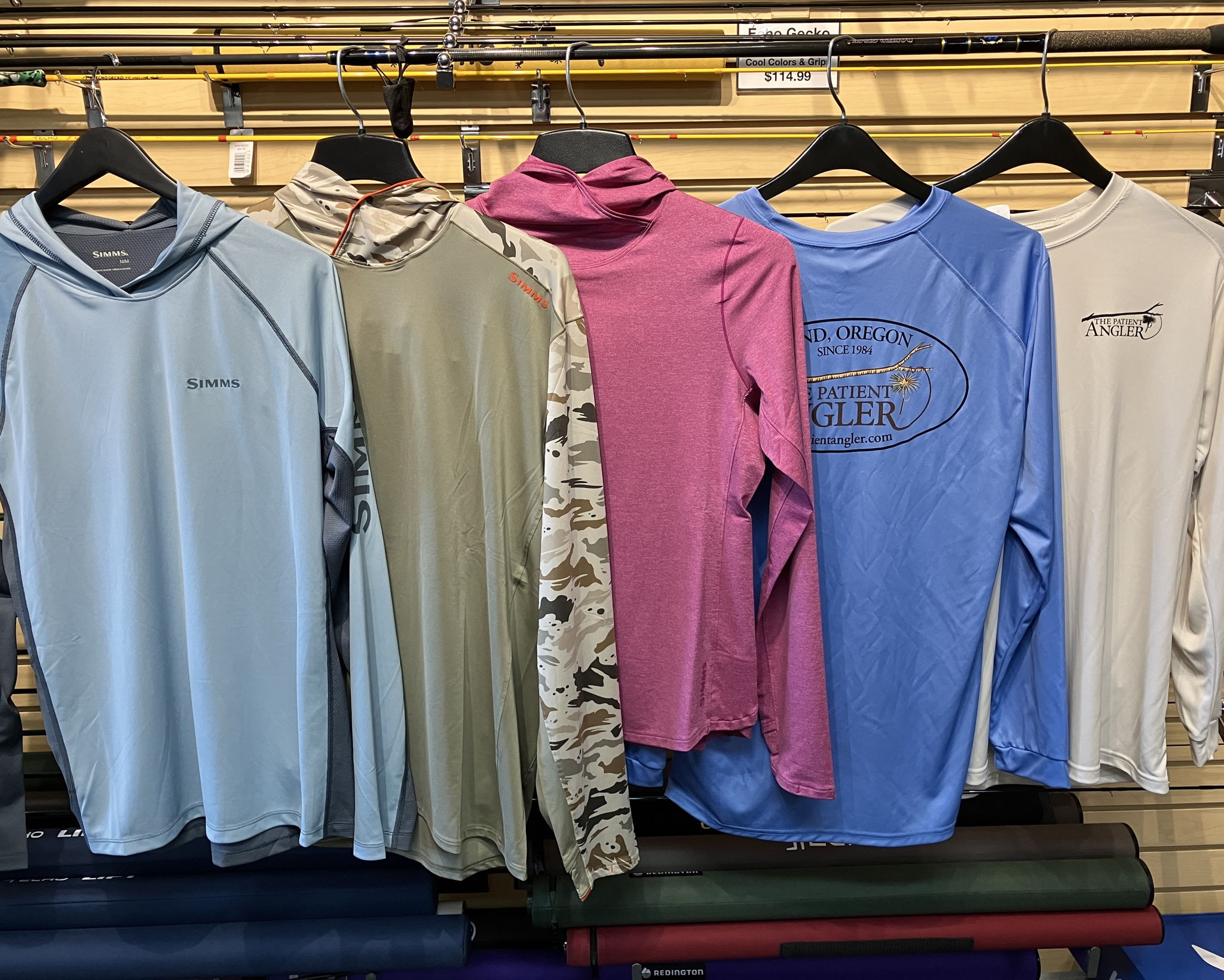 Sun Hats
Sun hats can complement a neck gaiter and protect the top of your head, all while adding a bit of style to your fishing attire. We have anything from floppy hats from Simms that are extra packable to stiffer wide brim hats from Fishpond made from Guatemalan palm fibers.