Echo Trip Rod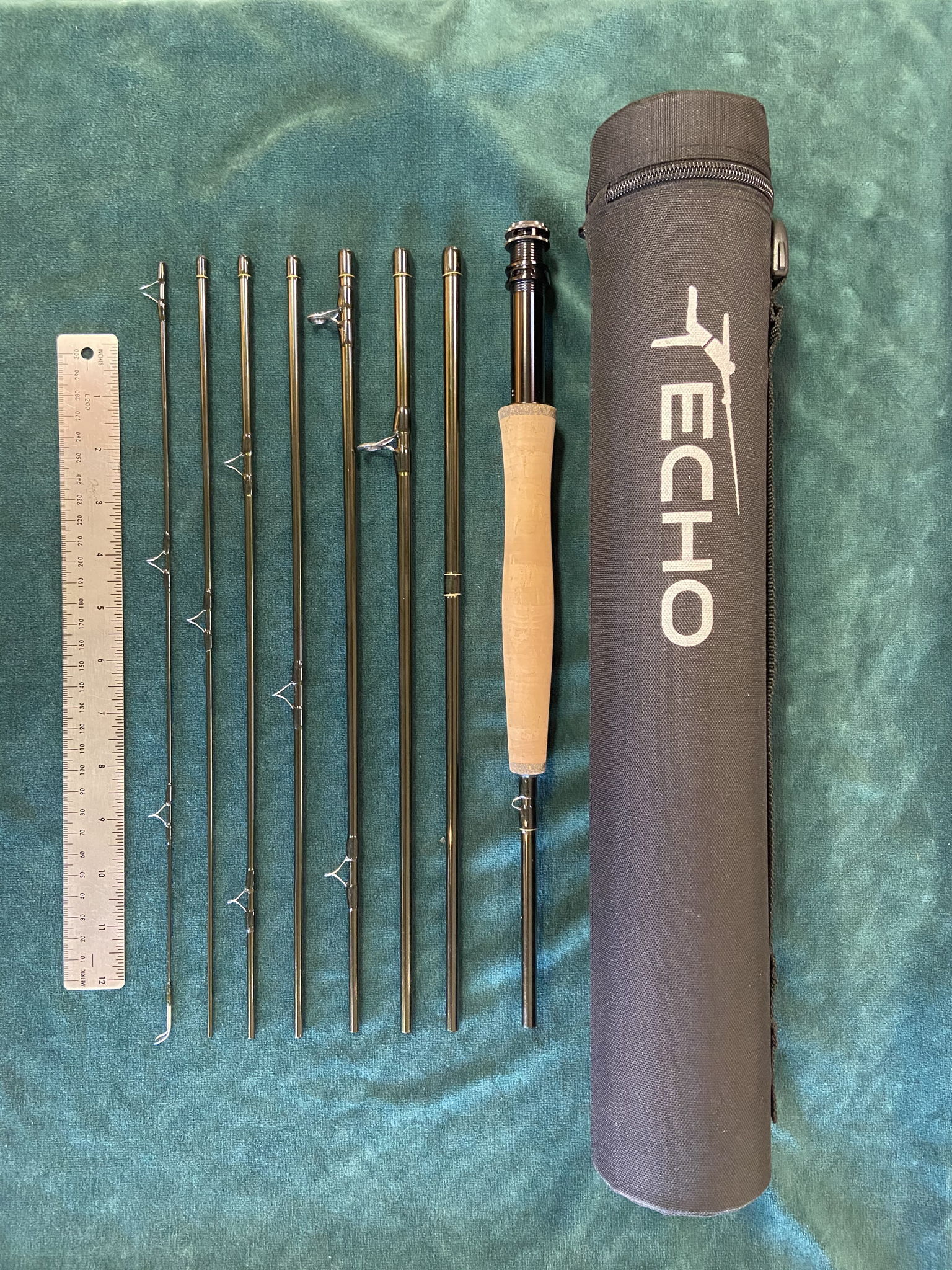 The Trip breaks down into 8 pieces and fits into a 18 inch long tube, giving you more storage options when bringing this rod for a hike or flight. The Trip comes in a small package, but certainly doesn't sacrifice performance. With its moderate/fast action, it has the power to launch a cast into the wind over your favorite alpine lake, and the finesse to deliver dries on a small hike-in creek. For those familiar with other Echo products, we put the Trip's feel into a category that's a little faster than the Carbon XL, but not quite as stiff as the Lift line of rods. This rod is perfect for a variety of fishing situations and those anglers venturing into the unknown. We have demo reels and lines ready, come swing by the shop and give the Trip a cast!
Echo Carbon XL/Shadow 2 Euro Rods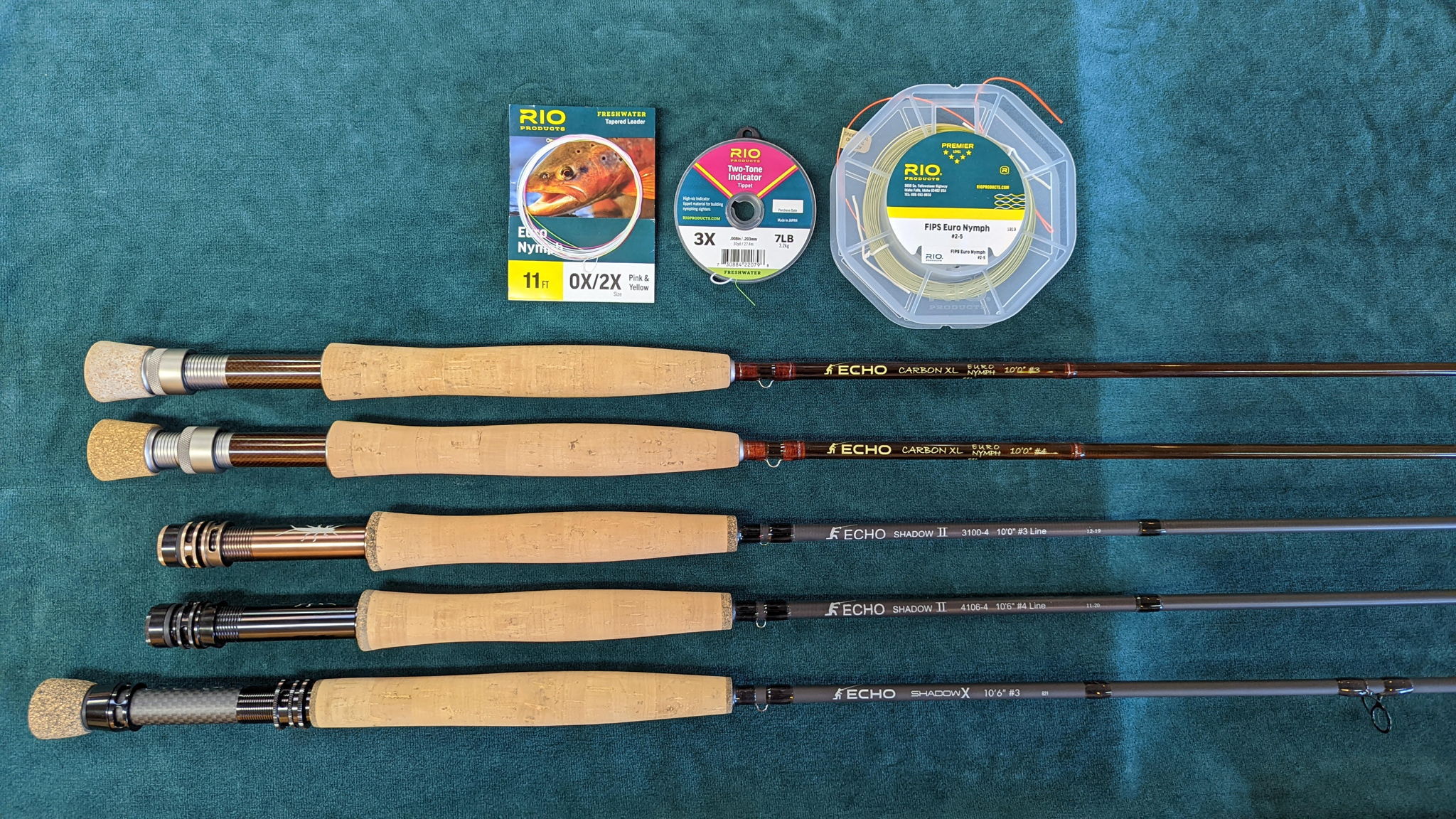 The Carbon XL and Shadow 2 rods are Echo's inexpensive and mid-level offerings in the realm of tight line nymphing rods. The Carbon XL is the inexpensive option at $199.99, and the Shadow 2 is a bit more at $289.99. The main difference is the graphite quality, in that the Shadow 2 is noticeably more sensitive than the Carbon XL. The Carbon XL, being a bit more like the action of a small trout rod does have a small following of people who use it for multiple uses outside of tight line nymphing, such as a mini trout spey or dry fly rod in a pinch. The Shadow 2 is more of an exclusively tight line tool, and can be outfitted with a competition kit ($74.99) to really fine tune the balance of the rod. While not really traditional "fly-fishing", these rods can add another fun dimension to your day on the water. It's much more effective to use one of these rods rather than your 9' 5 wt, no matter what your uncle who lived in Livingston in 1986 might tell you.
Korkers Wet Wade Conversion Kit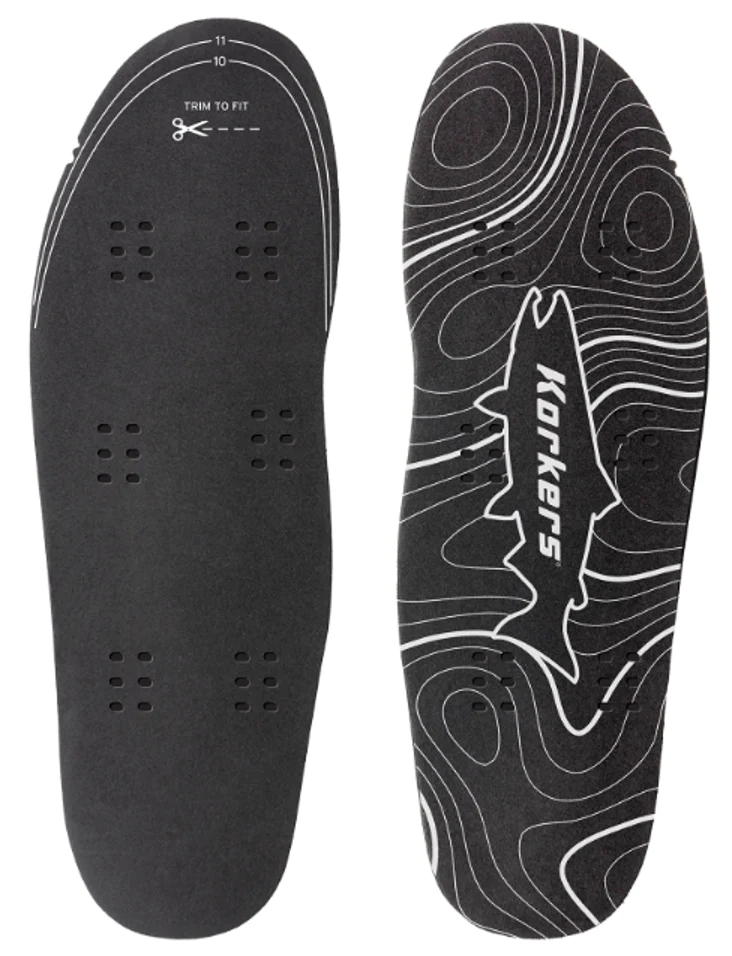 This is an insole that can be cut to shape and used with your normal wading boots to wet wade. The idea is that the insole takes up more space in the boot, making the your boots fit more like they do when you have stockingfoot waders on. Great for simplifying your wet wading endeavors. You could also use them in your day to day life so that the girl you meet on Hinge believes you when you say that you're 6' tall.
Korkers All Axis Shoe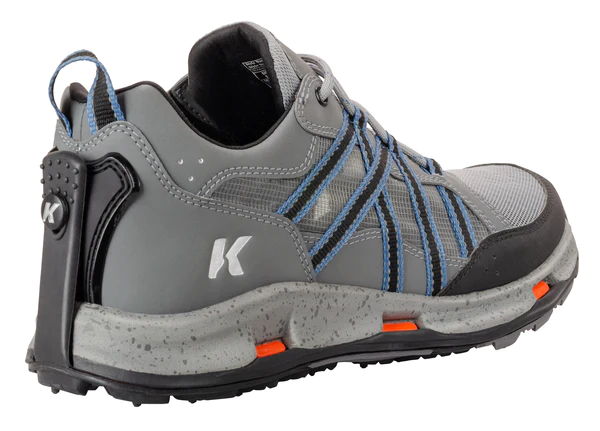 The All Axis shoe is the latest and greatest wet wading footwear from Korkers. It has the interchangeable sole technology just like the Korkers boots, and each shoe is lightweight weighing in at about 15 ounces. It even has an underfoot sole plate and covered toe, preventing you from getting owies when you're walking upstream looking at rising fish and you stub your toe.