If you've been in to the shop and talked to me (Josh) for any extended period of time, you've probably heard a story or two of when I was fishing somewhere out east. The many basins of southeastern Oregon hold all sorts of trout, all native to their own little specific slice of the sagebrush sea. Most of these environments are too harsh for anything but the native fish to survive, and another thing you've probably learned if you've been in to the shop is that I also really like native fish. Last weekend, one of my friends who lives on the coast made time to come out for a 3 day weekend so I got Monday off and started making some plans.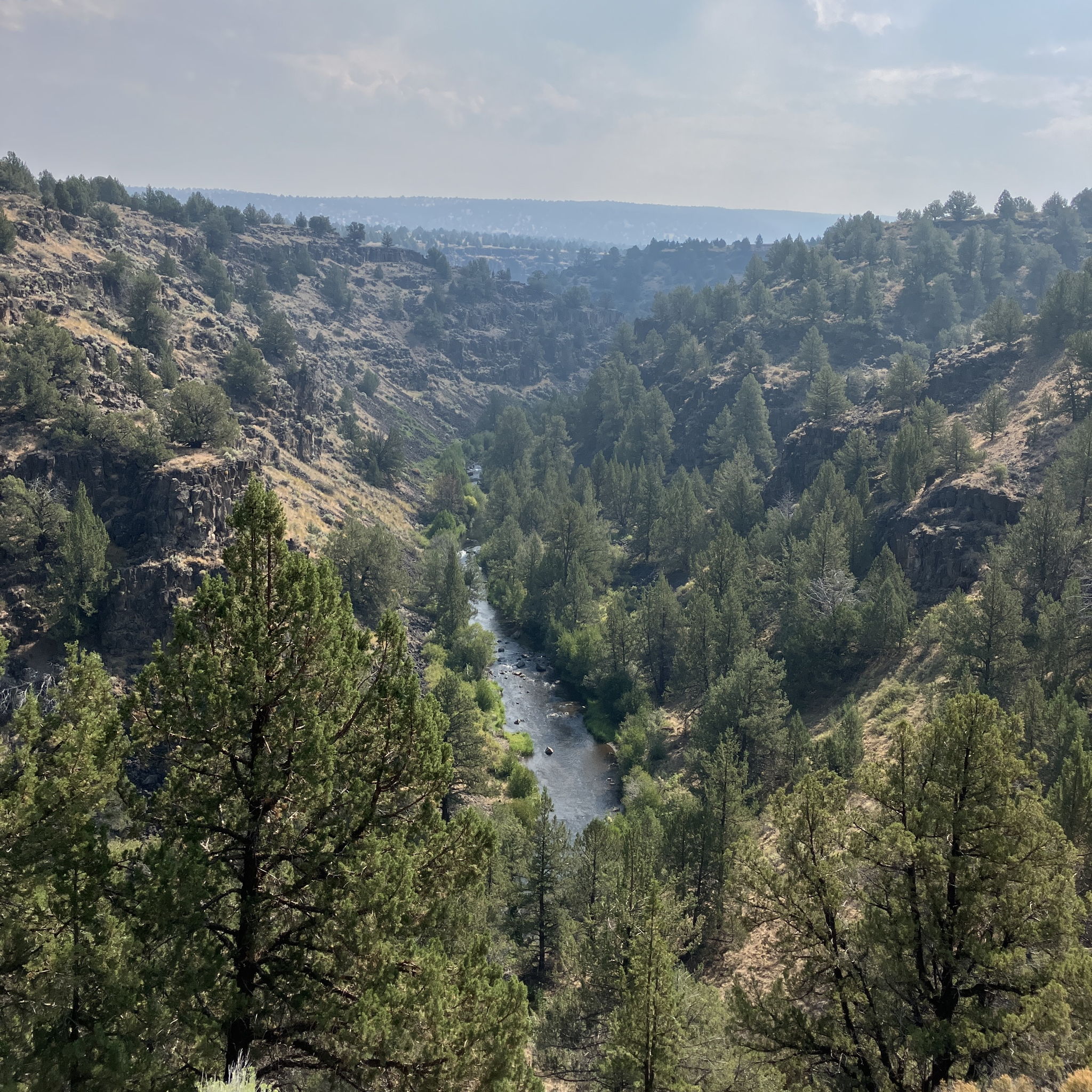 The first stop on the agenda was a small stream in the Harney-Malheur basin. The redband in this basin were originally connected to the lower Columbia Basin via the Snake River drainage, but were disconnected when Malheur Lake receded and no longer flowed into the Malheur River about 8,000 to 10,000 years ago. Because these fish were connected to the Columbia Basin for so long, they actually share a lot of traits with the lower Deschutes redband everyone knows and loves. We left at 5 in the morning, and after about 6 hours of driving on roads of varying degrees of comfort, we arrived at the end of the last road. I made an effort to ignore the thunderheads that were moving across the landscape, hoping that the flash flood warning I'd read about on the way over would not change from a warning to a threat. A bit of haze lingered in the air, but not as bad as it was in Bend. Walking to the edge of the canyon, we passed large boulders the size of bathtubs that had been picked up and deposited there millenia ago by slowly moving and shifting glaciers. Shuffling down the talus fields and through some prickly desert shrubs, we finally arrived at the creek.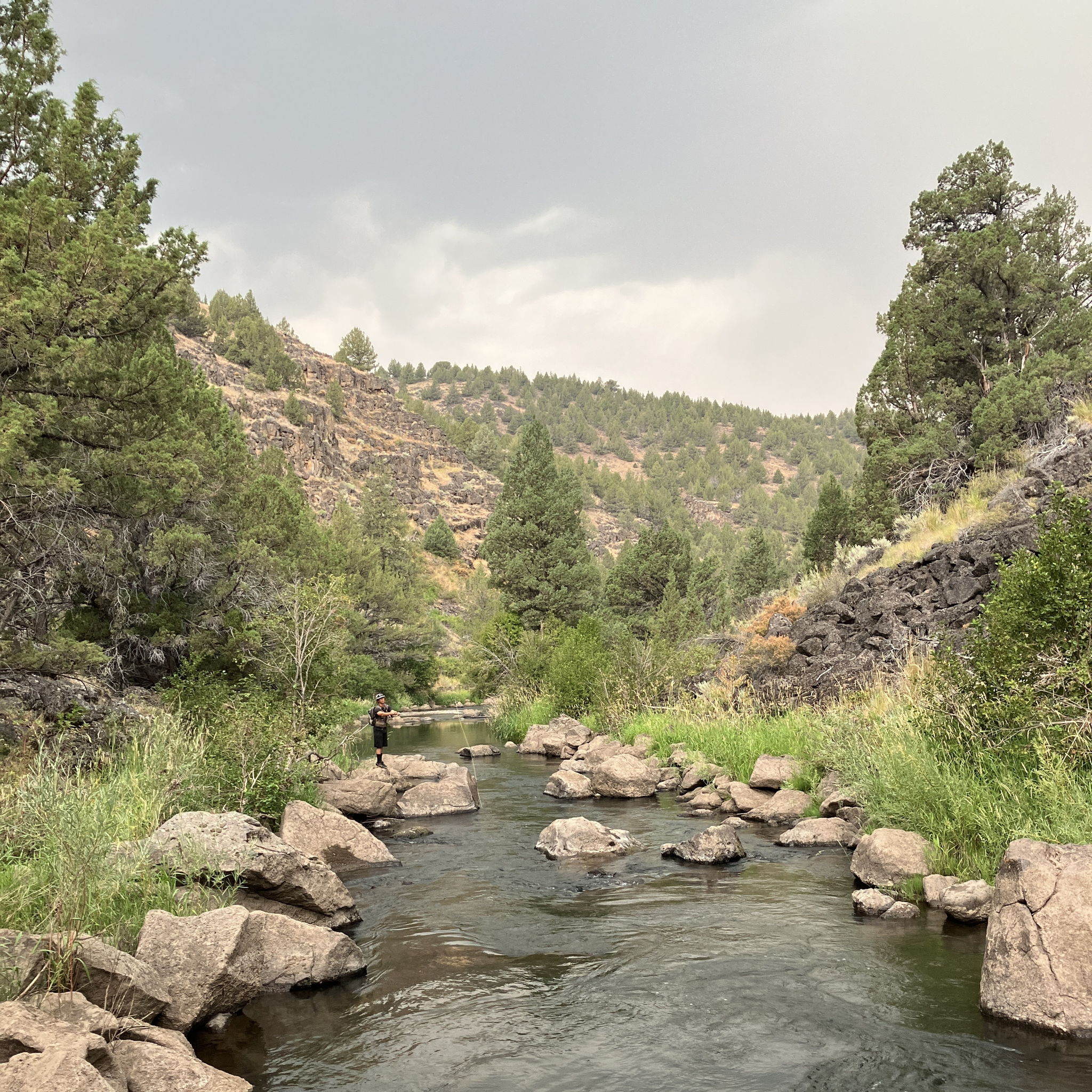 Over the next 6 hours or so the fishing was fine, not great, but the Oregon outback did not fail to deliver the sublime experience I always hope for when I travel out there. Thunder and lightning booming through the canyon, warm sprinkles of rain, a brief period of hail that made for a great excuse to sit under a tree and have lunch, marveling at the high water mark from the past year, and even a few fish interested in eating my mouse pattern were some of the highlights of the day.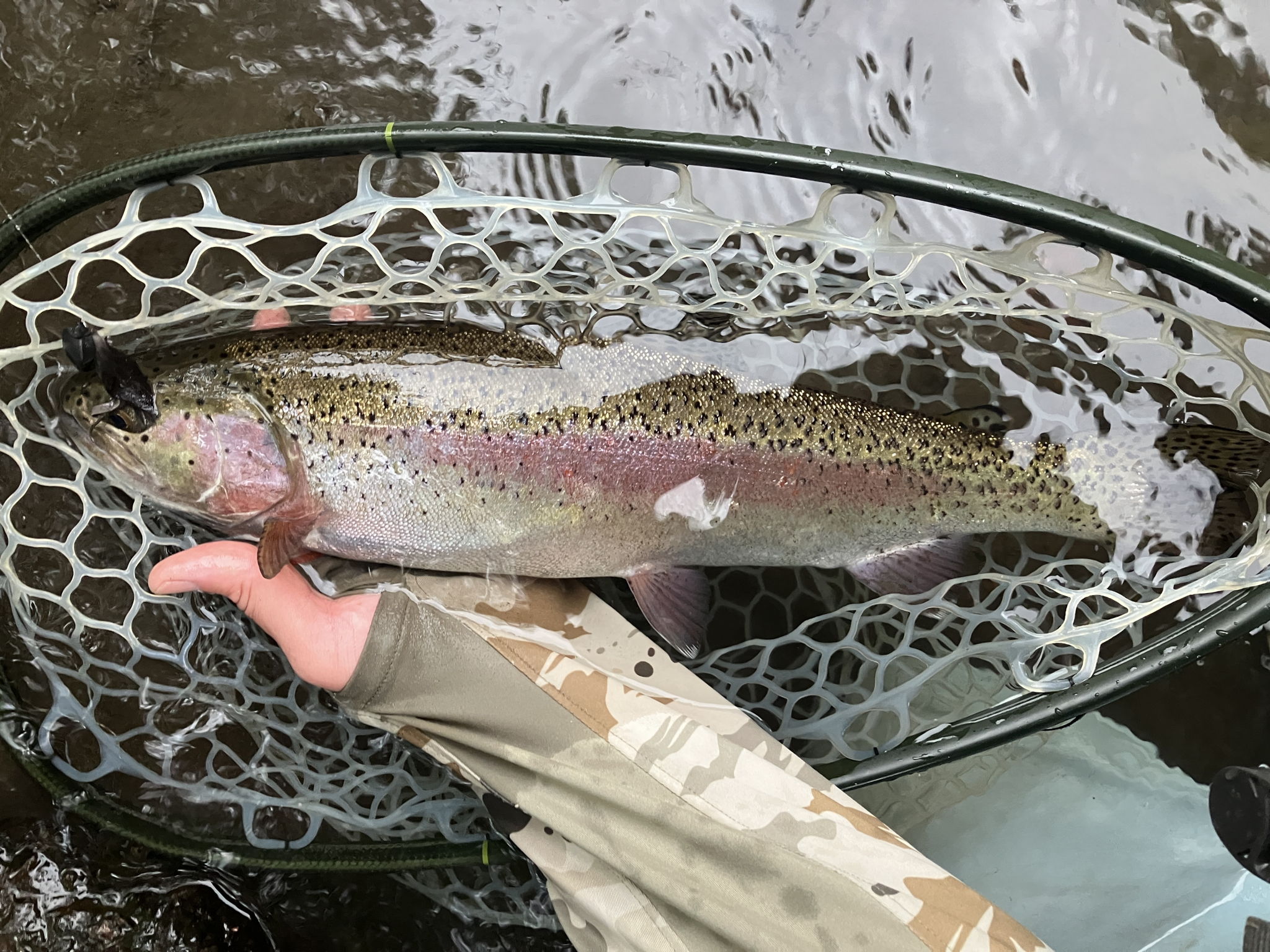 Returning to the car we decided that we had been fast enough that we had time to drive to the next location, about 2.5 hours away. The next spot is a naturally fishless creek that has some very interesting history behind which fish were stocked in it. I had also not caught any fish in this creek in a few years due to low water making it unfishable. Similar to the first spot though, it's usually enjoyable just to be there and soak in the landscape. Previously stocked with a myriad of different species of trout, the only ones that remain to my knowledge are lahontan cutthroat, and a supposedly extinct strain of cutthroat that may or may not still exist, and were stocked in the creek in the early 1900s before said cutthroat went extinct in their native streams. The goal was to catch something that was not 100% lahontan in appearance, but unfortunately that did not happen on this trip. The tiny creek yielded a few handsome lahontans, but no fish that assuaged my fears that the unique cutthroats were lost to the ether. Still, finding at least some fish after the low water the last couple years is better than nothing. Yet again single cell thunderstorms popped up around us at distances that kept me glancing back at the car the further away from it we got. There were hoppers everywhere and even a small PMD spinner fall. A spinner fall on this river means every minute or so a spinner comes swirling down the creek that is about a foot wide. Because of this, I could hear fish rising back in the overgrown willows that I would never be able to cast into. I regarded them with the sort of wistfulness that only trout rising in places you can't cast to can bring. Perhaps some of those fish were the mystery cutthroat I was looking for, perhaps not. Packing up around mid-day, we wound our way down the gravel road off of the mountain and headed back towards Bend.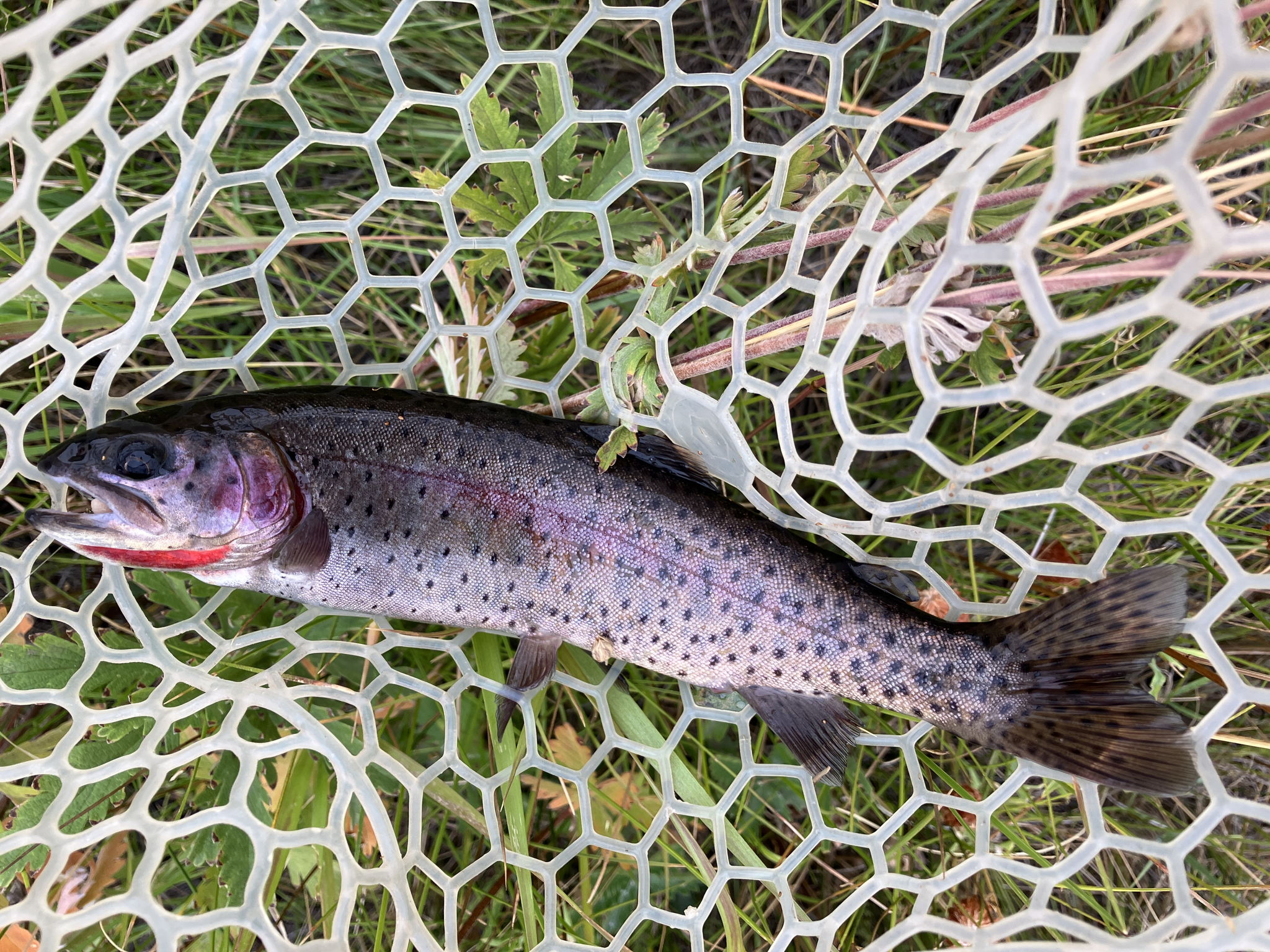 The next day, after my friend had headed home, I decided to get out into the smoky Metolius canyon and see what was going on out there. This time of year is my favorite time to fish that river, although the air quality was more hazardous than I would've liked. I usually like to keep banker's hours on the Metolius, and so 10-4 was my planned window. Since I had just driven about 14 hours over the last two days, 10-4 sluggishly became 12-6. This ended up working in my favor though because the PMD hatch I was hoping for was a bit later than I expected, with most of the dry fly action coming around 3-5 PM. I did see an incredible amount of various caddis, some goldens, some mahogany duns, and a few flavs hatching as well. I got 4 fish on PMDs during the thick of the hatch in my favorite run, and the last fish I hooked coaxed a bull trout out of the depths.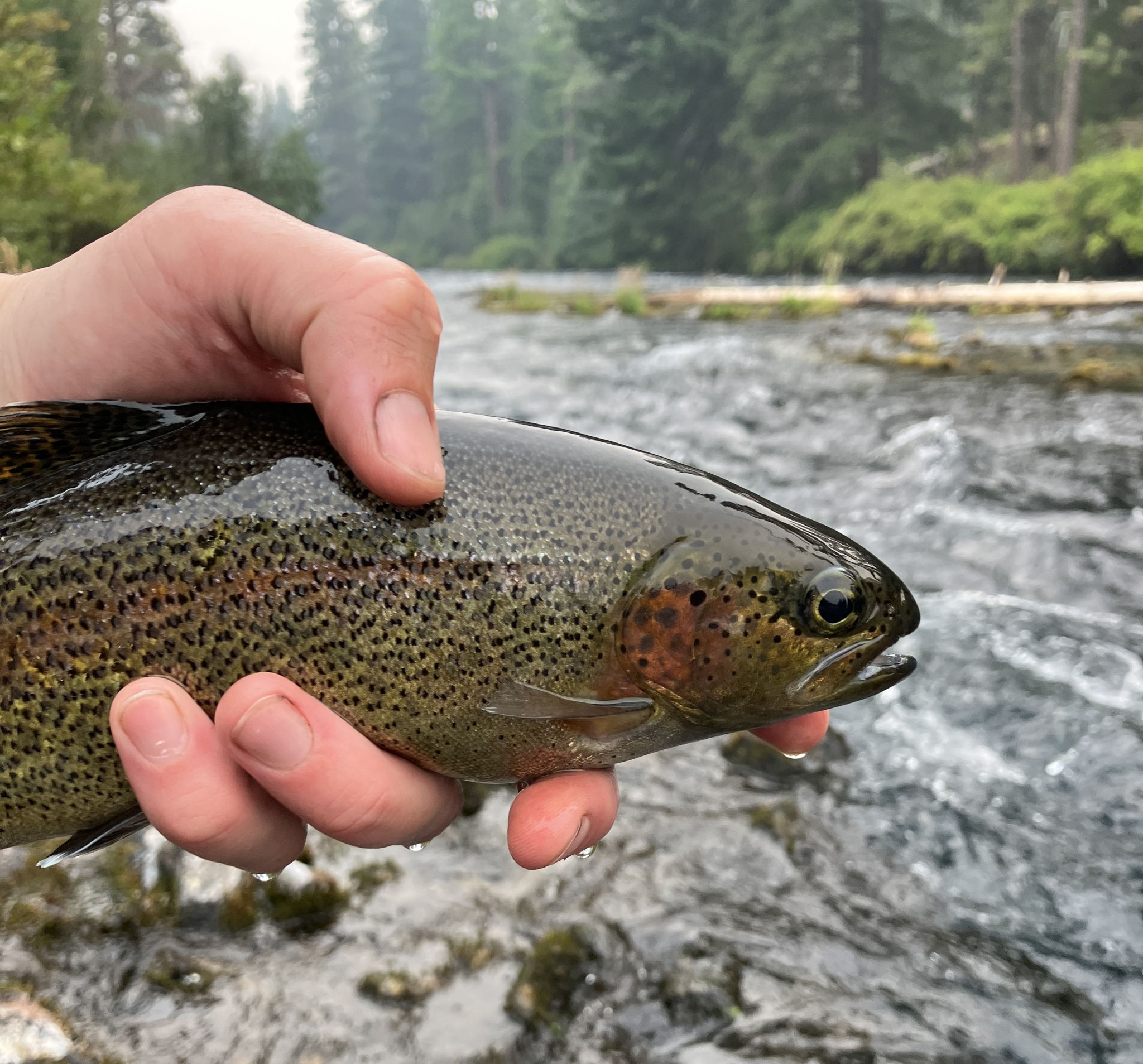 Since I felt like being a competent angler and not a careless idiot, I stripped the smaller fish in quickly away from the bull instead of letting it get t-boned for my own entertainment (can you tell this is a pet peeve of mine when people tell me they do this?). The bull was small enough that I felt comfortable targeting it even with my 8'4" 4 wt rod, so I slapped on a butt section of an old leader and some 2x and chucked a heavy jig streamer out in front of the log I was standing on. Within seconds, the bull darted out and inhaled my fly. fortunately the 2x held as I horsed the fish in and I had him in the net in about 20 seconds.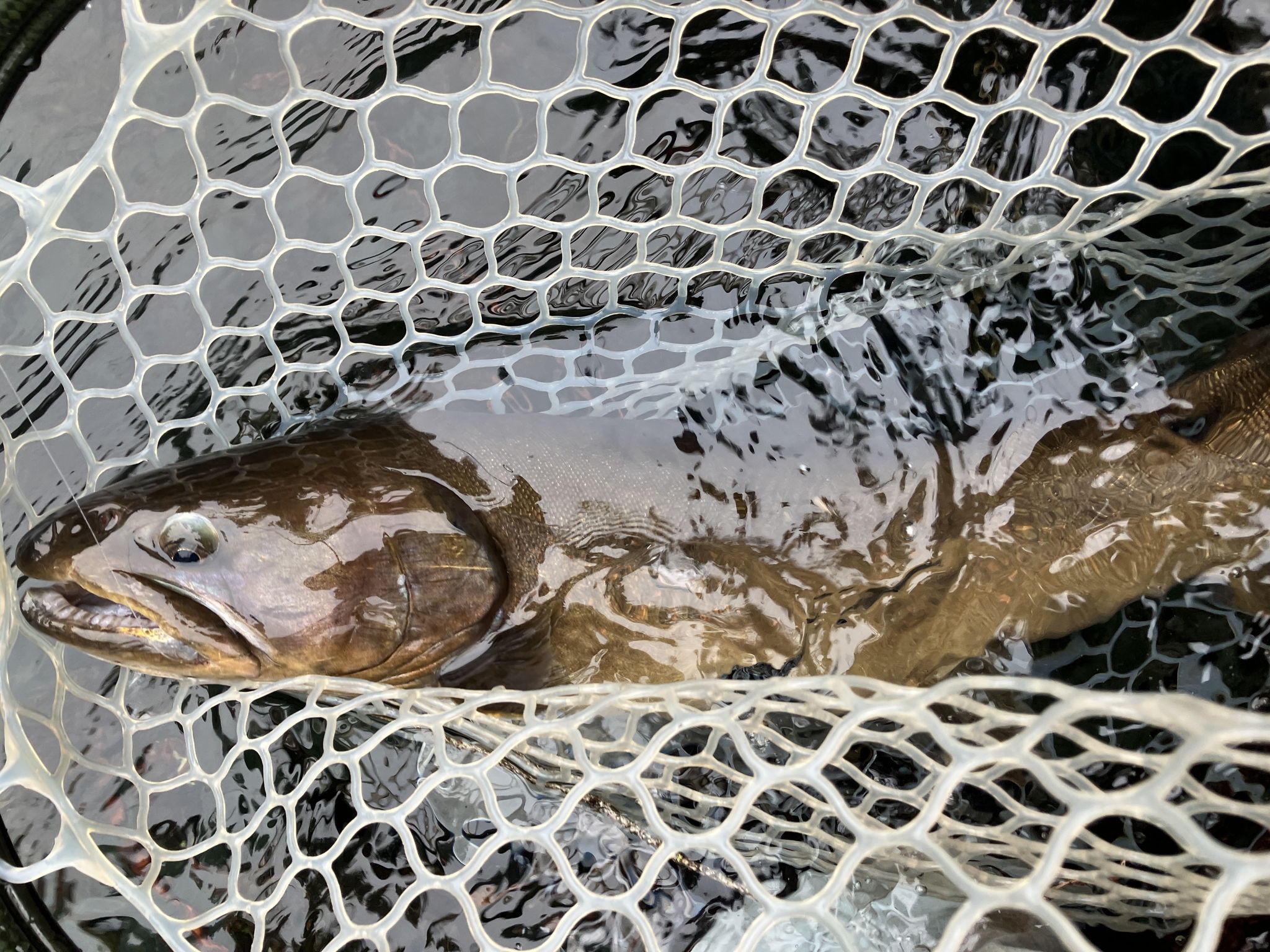 Returning from the Metolius, I met some friends for dinner and drinks to cap off a great 3 day weekend. Rivers across the state seem to be holding up well (or at least better than the last two years) with the cooler rainier summer we're having, and you only have a bit of time left before those nights start getting too cold and the days too short. Get on out there and create some stories of your own, and come on in and tell us about them!