Well, I've finally had a chance to sit down and report on my last Bonefish trip to the Long Island, Bahamas.
It was a great trip aside from a little weather. The temperature was in the 80's with mostly sunny skies and a few quick moving thunderstorms that would pass through to make your days interesting. I don't really mine the clouds or the warm tropical rain, but the clouds make it a lot harder to spot Bonefish on the flats.

Our home base was Cape Santa Maria Beach Resort (CSM) on the North end of Long Island, Bahamas. CSM was an absolute paradise with private bungalows located on a flawless white powder sand beach overlooking the calm turquoise blue waters of Calabash Bay. I would highly recommend CSM for family or couples vacations as it provides great fishing opportunities for anglers as well as every beach and water activities a resort could offer. CSM has a quality restaurant and bar, great attentive staff and in such a beautiful location, you won't want to leave.

I was excited about exploring the bonefishing waters on the Northern end of Long Island, as well as testing some new equipment in the process. I put some time in with CSM's head fishing guide and water activities director Bert Adderley, as well as exploring and fishing some flats on my own. Bert was a lot of fun to fish with and because he grew up on the Island, he knew the local waters like the back of his hand. He put me on school after school of bonefish where I exercised a number of them before being released.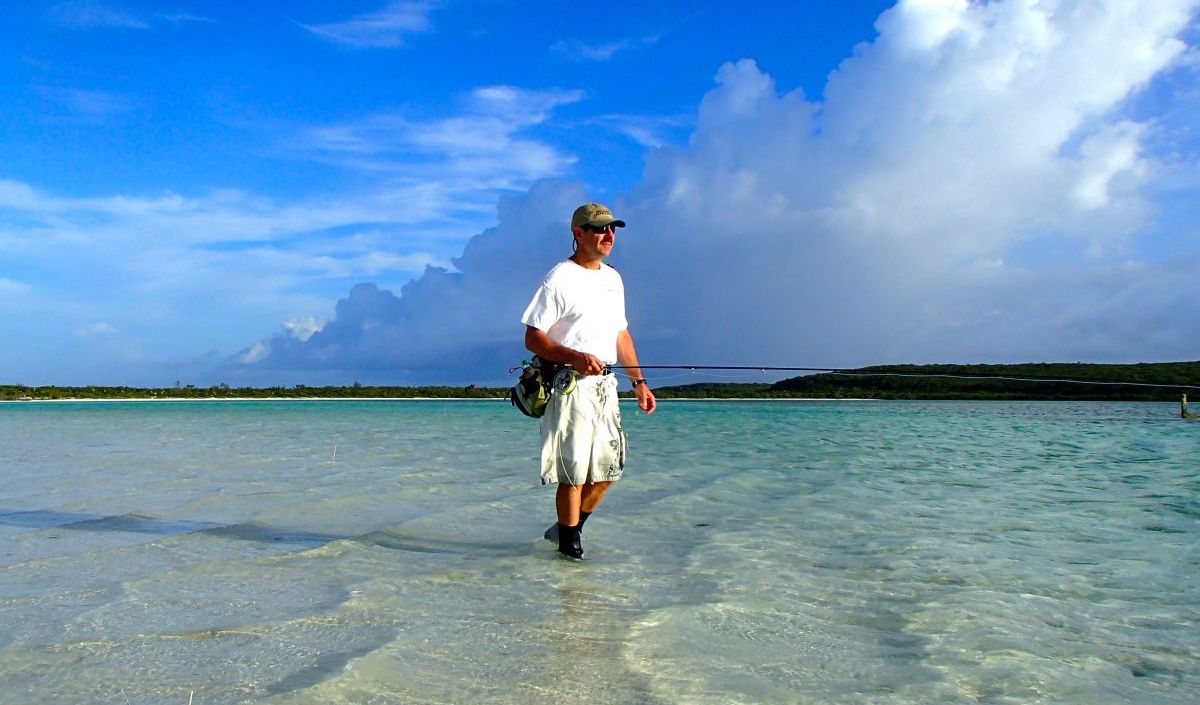 After a little exploring on my own, I found a few good flats and once I figured out the tides, I started hooking up with some nice Bonefish. Fishing is far more productive with Bert or a number of other local guides, but I do enjoy exploring new water and the challenge of stalking, spotting and trying to catch fish on my own. If I can wade a beautiful flat in 6 inches of 80 degree water with nobody around for miles and get a couple of shots at some double digit bonefish, it just doesn't get any better than that.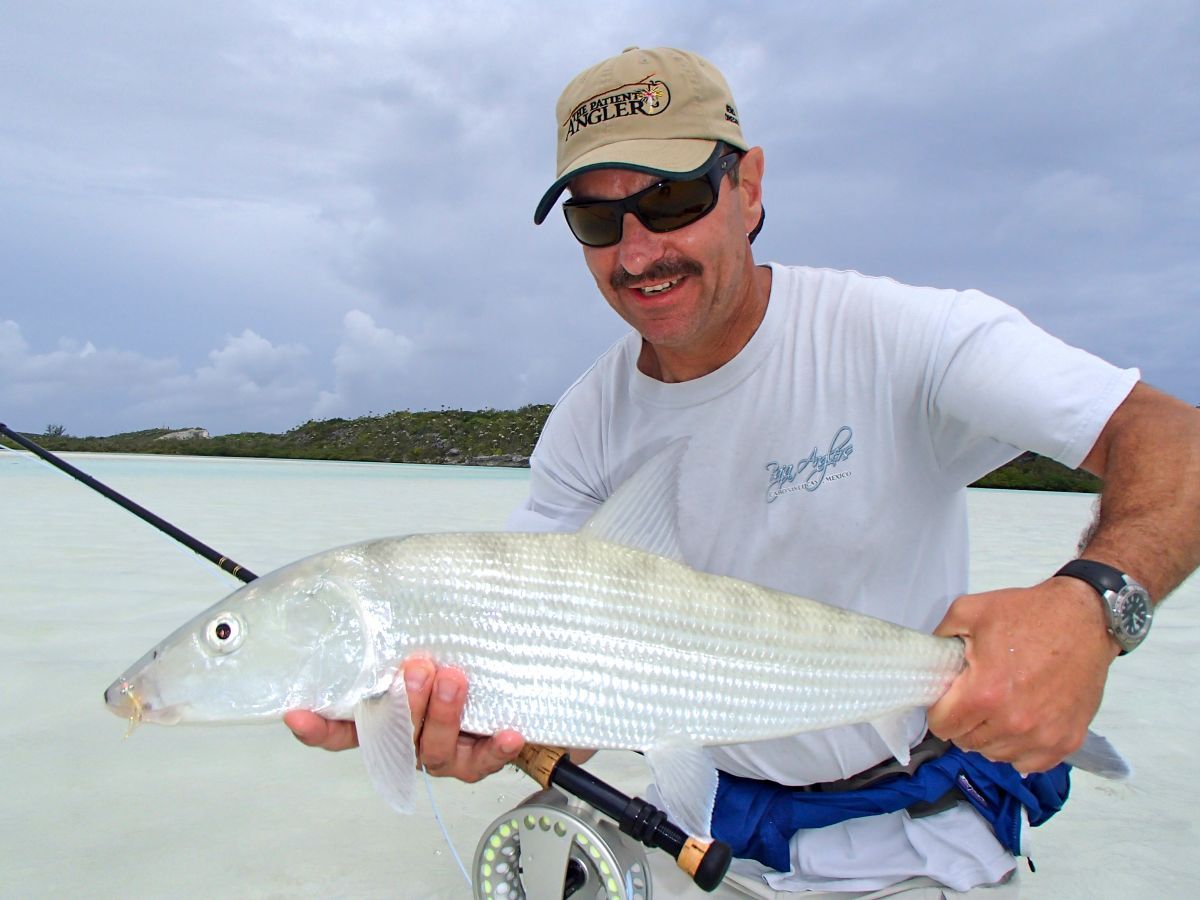 The other benefit of wading the flats is seeing all the other amazing creatures that inhabit the flats ecosystem. Sting Rays, Shrimp & Crabs, Barracudas, Sharks and a vast array of birds make the flats their home and all can be seen on a daily basis.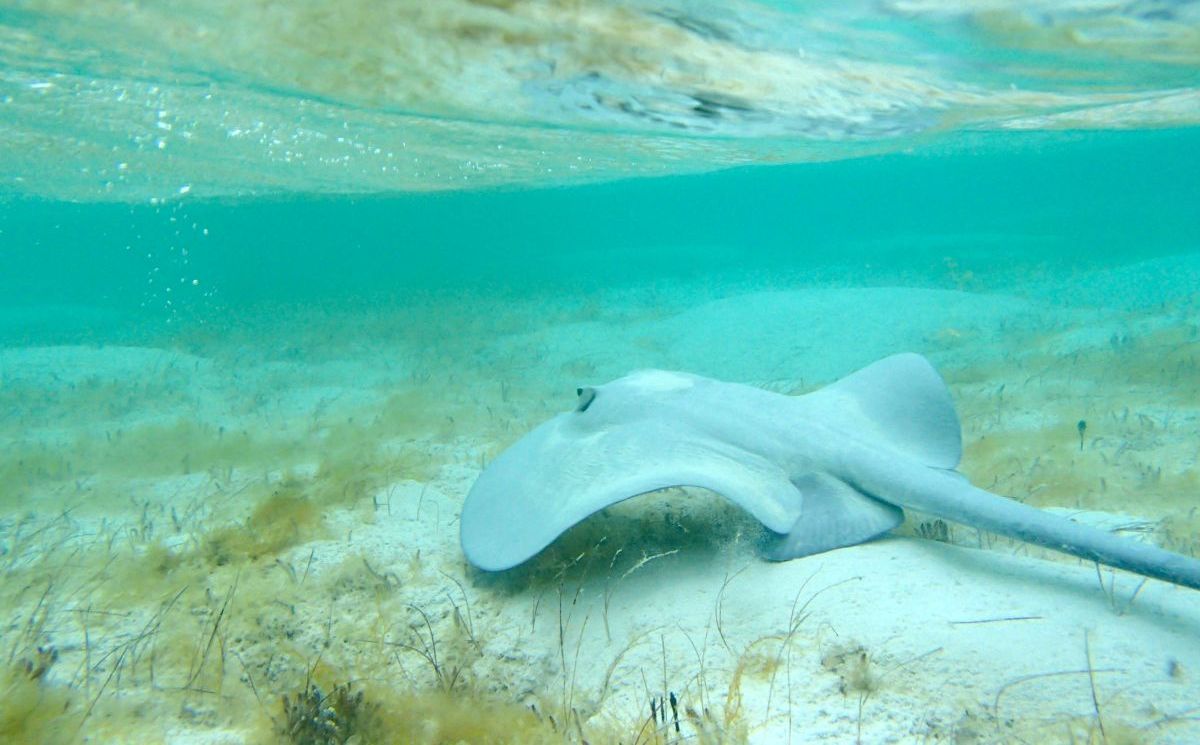 The highlights of some of the new gear I tested were the SA's Mastery Textured Chard's Grad Slam line which shoots like crazy and can turn over big flies if needed, but lands a little heavy for spooky fish on skinny flats. I used a new Lamson Speedster 3.5 reel with its 4.5" super large diameter that picked up line quickly after long Bonefish runs, and a smooth drag system during blistering first runs which I got to test a number of times. The Fly Du Jour was the everyday Tan Gotcha in size #2 thru #6 depending on how skinny the water was.


It was a great trip and I wish I was still there taking in another beautiful sunset with an ice cold Kalik in hand and wondering what the flats will offer tomorrow.
Peter Bowers